Rocket Technologies International and the University of Southern Queensland have developed Australia's first private rocket testing site, dubbed the Helidon Rocket Test Site.
The test site, which is built form a sandstone quarry, is the first such site outside of the Australian Defence Force and will afford space businesses the opportunity to test their developments. It is expected that the site will allow them to measure important launch data such as temperature and thrust.
Professor Peter Schubel, executive director of the Institute for Advanced Engineering and Space Sciences at the University of Southern Queensland welcomed the progress.
"Rocket Technologies International and the University of Southern Queensland has partnered in order to build capacity for Australia, to develop the space industry and support fledgling rocket manufacturing companies so that they can enter the space race, advance technologies and sovereign capability," Professor Schubel said.
"Through this partnership, we have been able to deliver this site for both research purposes and for commercial testing.
"This is mainly around satellite communication systems, so there is a need for satellites to go up in the next five-10 years and Australia is in a very strong position to support that activity."
Allan Payne, owner of Rocket Technologies International and the Helidon site, further expressed how important the development is to Australia's space industry.
"I am investing in space research as it is the future. The opportunities are endless," Payne said.
"The relationship we have with the University of Southern Queensland is second to none and the most important thing is educating the future generation."
Dr Fabian Zander, senior research fellow at the university, confirmed that the project provides researchers with the chance to undertake leading research.
"It is unprecedented in Australia to have this type of access and we can bring ourselves, our fellow researchers and students down here to gain practical experience with the work that we are doing," Dr Zander said.
"Internationally, the space industry is booming. A large part of that is propulsion, including rocketry and high-speed flight, so we are looking at the fundamentals of that, constructing capability within Australia and educating a new generation of people to work in that field."
[Related: Myriota joins ground-breaking South Australian space services mission]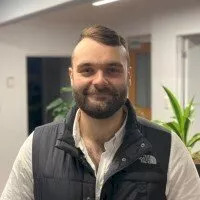 Liam began his career as a speechwriter at New South Wales Parliament before working for world-leading campaigns and research agencies in Sydney and Auckland. Throughout his career, Liam has managed and executed a range of international media and communications campaigns spanning politics, business, industrial relations and infrastructure. He's since shifted his attention to researching and writing extensively on geopolitics and defence, specifically in North Africa, the Middle East and Asia. He holds a Bachelor of Commerce from the University of Sydney and is undertaking a Masters in Strategy and Security from UNSW Canberra.
Receive the latest developments and updates on Australia's space industry direct to your inbox. Subscribe today to Space Connect here.