The CSIRO's Parkes radio telescope is expected to play a pivotal role in helping businesses reach the moon, having entered into a five-year agreement with US-based Intuitive Machines.
Intuitive Machines, a developer of aerospace equipment, will support numerous missions to the moon as part of its recent deal with NASA under the Commercial Lunar Payload Services (CLPS) partnership. Their first mission is expected to launch in the latter half of 2021.
The CSIRO confirmed that the Parkes telescope, measuring at 64-metres, will be biggest ground station that Intuitive Machines will have access to during its missions.
Intuitive Machines is expected to undertake research for future human activity in space, and will launch its Nova-C Moon during the latter half of the year onboard a SpaceX Falcon 9. As a CLPS contractor, Intuitive Machines will help take cargo to the moon.
Dr Larry Marshall, chief executive of the CSIRO, outlined that the Dish has a long history of supporting international space programs.
"It was 50 years ago that Australia played a critical role in the original moon mission, but innovation never sleeps, so we're proud to support the latest innovations heading to the moon's surface," Dr Marshall said.
"Australia is growing a vibrant space industry, underpinned by our unique strengths in agriculture, mining, and materials, and because we know innovation thrives on collaboration, we're supporting the entire international space community."
The acting Chief Scientist of the CSIRO, Dr Sarah Pearce, outlined that the CSIRO were excited to partner with an international network to deliver equipment into space and ultimately the Moon.
"Along with NASA's Honeysuckle Creek station near Canberra, the Parkes radio telescope helped share the Apollo 11 moon landing with more than 600 million people around the world. And now we are proud to support the first companies extending their reach to the moon's surface, advancing knowledge that can benefit life both on Earth and, one day, on the moon," Dr Pearce said.
"Australia is growing a vibrant and respected space industry, underpinned by world-class national infrastructure and a long history in enabling space exploration. This is another example of Australian capability supporting the international space community."
Dr Troy LeBlanc, vice president of Intuitive Machines, explained the communications difficulties experienced by Intuitive Machines to become the first business entity on the moon.
"We require the technical support and expertise of the team at CSIRO's Parkes radio telescope to provide mission tracking and data downlink services," Dr LeBlanc said.
"CSIRO's Parkes telescope adds significant data downlink capability to Intuitive Machines' robust Lunar Telemetry, Tracking and Command Network.
"The successful use of the network for these initial missions will underpin the return of humans to the moon and ultimately sustainable presence under the Artemis program."
[Related: Australia's first private rocket testing site]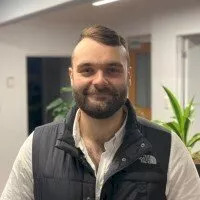 Liam began his career as a speechwriter at New South Wales Parliament before working for world-leading campaigns and research agencies in Sydney and Auckland. Throughout his career, Liam has managed and executed a range of international media and communications campaigns spanning politics, business, industrial relations and infrastructure. He's since shifted his attention to researching and writing extensively on geopolitics and defence, specifically in North Africa, the Middle East and Asia. He holds a Bachelor of Commerce from the University of Sydney and is undertaking a Masters in Strategy and Security from UNSW Canberra.
Receive the latest developments and updates on Australia's space industry direct to your inbox. Subscribe today to Space Connect here.