Saber Astronautics has confirmed that it has entered into an agreement to fly Orbital Micro Systems (OMS) satellites.
OMS is a US-based weather observation business, which launched an initial batch of Global Environmental Monitoring Systems (GEMS) satellites last year. OMS hopes that it will be able to launch an additional round of CubeSats as its next business venture to provide improved weather monitoring capabilities.
OMS vice president of engineering Roger Carter welcomed the agreement.
"We evaluated many vendors in our efforts to select a partner for GEMS satellite operations and were continuously impressed with Saber's team and technical capabilities. We are confident that we have selected the right partner to help deliver our weather mission," Carter said.
The agreement between Saber and OMS will oversee the entire program from integration to flight and decommissioning. It is expected that their first joint mission will occur in the final quarter of 2021.
CEO of Saber Astronautics, Dr Jason Held, confirmed that this was an important step for the company.
"We are very excited to operate Orbital Micro satellites and are committed to their success," Dr Held said.
The missions will be executed at Saber's Responsive Space Operations Centre (RSOC) in Adelaide and from Boulder, Colorado.
[Related: Saber Astronautics wins USAF grant for threat detection software]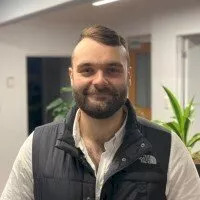 Liam began his career as a speechwriter at New South Wales Parliament before working for world-leading campaigns and research agencies in Sydney and Auckland. Throughout his career, Liam has managed and executed a range of international media and communications campaigns spanning politics, business, industrial relations and infrastructure. He's since shifted his attention to researching and writing extensively on geopolitics and defence, specifically in North Africa, the Middle East and Asia. He holds a Bachelor of Commerce from the University of Sydney and is undertaking a Masters in Strategy and Security from UNSW Canberra.
Receive the latest developments and updates on Australia's space industry direct to your inbox. Subscribe today to Space Connect here.