Saber Astronautics confirmed this week that it is the recipient of a Phase I Small Business Innovation Research (SBIR) grant from the US Air Force for space traffic management software Sentinel.
Sentinel seeks to mitigate risk for spacecraft by improving the onboard data analytics processes, in turn providing improved threat detection. As part of the agreement, Saber will support the military requirements of the US Space Force in geosynchronous orbit.
Nathan Parrott, director of Saber USA, welcomed the grant and explained what impact it would have on the space industry.
"One of the problems we have with space traffic management is that operators are overwhelmed in a sea of data, preventing them from identifying risky scenarios before they happen. Sentinel is an automated system that can continuously keep an eye on this ocean and pull out just the events that operators are interested in most, saving them time and improving accuracy," he said.
Saber confirmed that is has already onboarded Sentinel into their Responsive Space Operations (RSOC) program, which oversees mission control in the US and Australia.
[Related: Saber Astronautics wins NASA grant for drag sail research]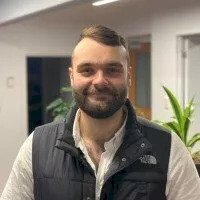 Liam began his career as a speechwriter at New South Wales Parliament before working for world-leading campaigns and research agencies in Sydney and Auckland. Throughout his career, Liam has managed and executed a range of international media and communications campaigns spanning politics, business, industrial relations and infrastructure. He's since shifted his attention to researching and writing extensively on geopolitics and defence, specifically in North Africa, the Middle East and Asia. He holds a Bachelor of Commerce from the University of Sydney and is undertaking a Masters in Strategy and Security from UNSW Canberra.
Receive the latest developments and updates on Australia's space industry direct to your inbox. Subscribe today to Space Connect here.