Saber Astronautics announced that it opened its Responsive Space Operations Centre in Adelaide on Wednesday morning. The centre is expected to broaden Saber's satellite monitoring business offering.
The opening of Saber's Responsive Space Operations Centre comes following a $6 million grant from the Department of Industry, Science, Innovation and Resources with support from the Australian Space Agency as part of the government's Space Infrastructure Fund.
Saber Astronautics CEO Dr Jason Held outlined that each satellite mission is different, requiring an adaptable operations centre to manage it.
"Historically, satellite owners design their operations around a single specific mission. We designed the RSOC from day one to support the broader market and provide flexibility so we can scale to support a larger number of different types of spacecraft and orbits," Dr Held outlined.
In order to fully utilise the operations centre and provide support services to their clients, Saber has entered into agreements with a number of telescope and dish providers for broad space awareness.
Recently, Saber further entered into an agreement with Deloitte to expand its internal processes and also provide cyber security oversight.
Director of Saber's Australian operations, Andreas Antoniades, commented how Saber is able to assist space companies work with companies across a number of space functions.
"The combination of Saber's latest innovations in spacecraft design, command and control, flexible infrastructure and our supercharged cybersecurity practices, we can assist space companies at any stage of their project - From concept through to existing on-orbit assets," Antoniades said.
[Related: Saber Astronautics to fly OMS satellites]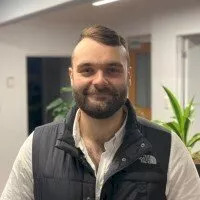 Liam began his career as a speechwriter at New South Wales Parliament before working for world-leading campaigns and research agencies in Sydney and Auckland. Throughout his career, Liam has managed and executed a range of international media and communications campaigns spanning politics, business, industrial relations and infrastructure. He's since shifted his attention to researching and writing extensively on geopolitics and defence, specifically in North Africa, the Middle East and Asia. He holds a Bachelor of Commerce from the University of Sydney and is undertaking a Masters in Strategy and Security from UNSW Canberra.
Receive the latest developments and updates on Australia's space industry direct to your inbox. Subscribe today to Space Connect here.