Global space reality television show Space Hero, through parent company Space Hero Partnerships LLC, confirmed that it has entered into a Space Act Agreement with NASA to undertake a proof of concept for a launch to the International Space Station. It is hoped that winners of the Space Hero competition will undertake a 10-day mission to the ISS, at a cost of $55 million.
The Space Hero mission to the ISS is expected to launch in 2023 delivered by Axiom Space.  
Space Hero hopes to commence the competition in 2021, and will be open to adults across the world who are fluent in English.
They are expecting the competition to last for 15 seasons over 30 years, and hope to one day send participants to Mars and beyond.
Co-founder of and co-chief executive of Space Hero, Deborah Sass, encouraged women from across the world to put their names forward to participate.
"Equality is our mission. We encourage women and men from all over the world to apply to become the Space Hero. This competition is a safe environment for everyone. Don't let gender be a hurdle," Sass said.
Space Hero Partnerships LLP is currently represented by Rubenstein Public Relations and Hertz Lichtenstein Young & Polk LLP.
[Related: NASA reveals seven NIAC grant concepts]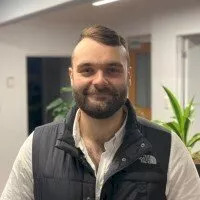 Liam began his career as a speechwriter at New South Wales Parliament before working for world-leading campaigns and research agencies in Sydney and Auckland. Throughout his career, Liam has managed and executed a range of international media and communications campaigns spanning politics, business, industrial relations and infrastructure. He's since shifted his attention to researching and writing extensively on geopolitics and defence, specifically in North Africa, the Middle East and Asia. He holds a Bachelor of Commerce from the University of Sydney and is undertaking a Masters in Strategy and Security from UNSW Canberra.
Receive the latest developments and updates on Australia's space industry direct to your inbox. Subscribe today to Space Connect here.