Italian-based Leonardo supported Australia's disaster relief efforts during the recent floods and bushfires with space surveillance support from their electro-optical and radar tracking satellites, it was confirmed.
Following the widescale flooding throughout New South Wales, the European Commission DG Joint Research Centre, in conjunction with the Italian Space Agency and Telespazio's joint venture e-GEOS, provided the Australian disaster relief mission with rapid satellite mapping through its Copernicus Rapid Emergency Mapping service. 
The Italian Space Agency's radar constellation COSMO-SkyMed provided further support to the Australian disaster relief efforts by offering twice daily radar mapping to evaluate the impact of the floods. The COSMO-SkyMed constellation was also utilised throughout the bushfire period to observe the impact of the bushfires on Kangaroo Island.
Providing disaster relief support is a continued objective for Leonardo, having delivered hyperspectral detection equipment to the Italian Space Agency's PRISMA satellite. The new imaging capabilities will detect changes by examining light wavelengths, thus determining areas at risk of natural disasters.
[Related: Thales Alenia Space, Northrop Grumman continuing delivery of HALO]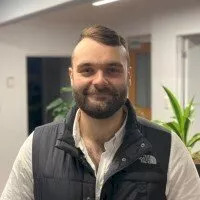 Liam began his career as a speechwriter at New South Wales Parliament before working for world-leading campaigns and research agencies in Sydney and Auckland. Throughout his career, Liam has managed and executed a range of international media and communications campaigns spanning politics, business, industrial relations and infrastructure. He's since shifted his attention to researching and writing extensively on geopolitics and defence, specifically in North Africa, the Middle East and Asia. He holds a Bachelor of Commerce from the University of Sydney and is undertaking a Masters in Strategy and Security from UNSW Canberra.
Receive the latest developments and updates on Australia's space industry direct to your inbox. Subscribe today to Space Connect here.