The EPFL Space Center (eSpace) in Lausanne will oversee the peer-reviewed test – known as the Space Sustainable Rating (SSR) system – that will rate projects based on factors including choice of orbit, measures taken to avoid collisions and how detectable missions will be from earth.
Potential perks of rating well include lower insurance costs or improved funding conditions from financial backers.
The imitative has been led in conjunction with the World Economic Forum and is set to operate by 2022. The rating will offer four levels of certification, and companies with high results could receive benefits such as reduced insurance costs or access to more investors.
"The Forum is very glad to support such an innovative approach to a global challenge of space debris," said Nikolai Khlystov, lead for mobility and space, World Economic Forum. "Incentivising better behaviour by having actors compete on sustainability will create a race to the top and eSpace at EPFL is a great organisation to take the SSR to the next level."
The SSR initiative has been developed over the past two years by the Forum, European Space Agency (ESA) and a joint team led by the Space Enabled Research Group at the MIT Media Lab, with collaboration from BryceTech and the University of Texas at Austin.
A global center for space education and research based at the Swiss Federal Institute of Technology Lausanne (EPFL), eSpace has been selected to operate the initiative.
Companies would provide mission data through a questionnaire, which would then be assessed alongside other external data "mathematical model that establishes a rating for the mission", according to the press release.
The issue at stake is one of the largest in the space sector. Currently, there are an estimated 900,000 pieces of space debris orbiting.
Since 1957, rockets, spacecraft, satellites and tools have been launched into orbit, however, once an object reaches its full term, plans for its removal are never made. This therefore results in debris left orbiting in space.
"The SSR aims to influence behaviour by all spaceflight actors, especially commercial entities, and help bring into common usage the sustainable practices that we desperately require," said Holger Krag, head of ESA's Space Safety Programme. "To achieve this, the SSR rating includes a peer-reviewed assessment of the short- and long-term risks that any mission presents to other operators and for our orbital environment in general."
Last week, the G7 summit also announced they would strengthen efforts to fight against the hazards of space junks.
Simonetta Di Pippo, director of the UN Office for Outer Space Affairs, said in the joint statement with the G7, "There is an urgent need to stabilise global space operations. We must future-proof activities now to deliver a safe, secure and sustainable space environment for tomorrow.
"I welcome this clear commitment by G7 leaders to put space sustainability at the heart of the political agenda. Only through such leadership, with all nations working together, will we preserve the space environment for future generations."
While this is a voluntary initiative, companies such as Airbus, Astroscale, AXA XL, elseco, Lockheed Martin, Planet, SpaceX and Voyager Space Holdings have already expressed support for SSR.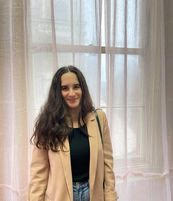 Bella Richards is a journalist who has written for several local newspapers, her university newspaper and a tech magazine, and completed her Bachelor of Communications (Journalism) at the University of Technology Sydney in 2020. She joined Momentum Media in 2021, and has since written breaking news stories across Space Connect, Australian Aviation and World of Aviation.
You can email Bella on: [email protected]
Receive the latest developments and updates on Australia's space industry direct to your inbox. Subscribe today to Space Connect here.