The capsule, created by Space Perspective, will send eight people up in a balloon pressurised spacecraft for a six-hour flight with 360-degree views of planet Earth.
It will fly 30 kilometres above Earth and each ticket will cost $125,000.
Entrepreneurs Jane Poynter and Taber MacCallum founded the company to allow average people to also have access to space, previously limited to astronauts alone.   
"Space Perspective wants more people to experience the life-changing views from space that to date have only been accessible to astronauts — making it possible by applying flight technology also used extensively by NASA for many years," said the company.
The launch is set to happen by 2024, as passengers will ascend from the launch pad at NASA's Kennedy Space Center in Florida, soaring above 99 per cent of the Earth's atmosphere.
The space balloon is the size of a large football stadium and is a technology used over decades by other companies.
The flight will be low-impact, especially compared to the launch of a rocket. It includes reclining chairs, food, panoramic windows and Wi-Fi connection for live streaming.
In case of any issues, a backup parachute is designed so the capsule and balloon can descend and land. The chute is partially opened before flight so it can take over the primary flight system in a moment.
On 18 June, Space Perspective ascended its first un-crewed test flight, 'Neptune One', which launched from Space Coast Spaceport, adjacent to the centre Spaceflight Neptune will ascend from.
"The research payload on our Neptune One flight was an ozone sensor instrument, testing innovative atmospheric science technology, developed by the physics department at University of Northern Florida," the statement said.
MacCallum added, "This test flight of Neptune One kicks off our extensive test flight campaign, which will be extremely robust because we can perform tests without a pilot, making Spaceship Neptune an extremely safe way to go to space."
It reached over 100,000 feet, traversed the Florida peninsula and splashed down in the Gulf of Mexico where it was met and brought ashore.
Balloon spaceflights have been tested time and time again, as it is considered a zero-emission trip beyond the skies, and far cheaper compared with rocket launches.
NASA has pioneered with this type of technology first, however encountered difficulties with its Giant Balloon in 2015, which leaked and drifted to unplanned territory in Australia.
The environment at stratospheric altitudes is harsh, seeing temperatures below minus 20 degrees with intense ultraviolet radiation. Therefore, drift cannot be controlled by operators, thus allowing only a specific window of optimal wind and temperature for flight.
While the flight was simply for engineering purposes, it highlighted one of the largest potential issues that can occur on a balloon flight.
Despite previous issues, NASA has launched many successful balloon flights after that incident, proving the technology has evolved since then.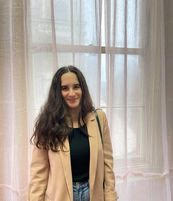 Bella Richards is a journalist who has written for several local newspapers, her university newspaper and a tech magazine, and completed her Bachelor of Communications (Journalism) at the University of Technology Sydney in 2020. She joined Momentum Media in 2021, and has since written breaking news stories across Space Connect, Australian Aviation and World of Aviation.
You can email Bella on: [email protected]
Receive the latest developments and updates on Australia's space industry direct to your inbox. Subscribe today to Space Connect here.