According to a statement from NASA, the NG-16, part of the resupply mission launched at 6:01pm EDT on Tuesday from the agency's Wallops Flight Facility in Virginia.
At 8:46pm the spacecraft's solar arrays successfully deployed, which are designed to gather sunlight to power the Cygnus' journey to the ISS.
The shipment, along with scientific equipment for several experiments, also includes apples, tomatoes, kiwi, a pizza kit and a cheese smorgasbord for the seven astronauts.
The Cygnus is an American cargo expendable spacecraft, originally developed by Orbital Sciences Corporation and now owned by Northrop Grumman.
"Our Cygnus cargo resupply missions to the International Space Station help enable humans to live and work in space," said Frank DeMauro, vice president and general manager, tactical space systems, Northrop Grumman.
It is set to arrive at the ISS at 6:10am on Thursday, and NASA television will report the live coverage.
Two astronauts are part of the resupply mission including NASA astronaut Megan McArthur and European Space Agency astronaut Thomas Pesquet.
McArthur will use the station's robotic Canadarm2 to capture the Cygnus and Pesquet will monitor the installation on the port.
Northrop Grumman Corporation is an American aerospace and defense company, and is working with NASA for multiple missions, including the Artemis program to return astronauts to the moon.
Along with the essentials, the Cygnus spacecraft delivered scientific cargo for six of the ISS missions.
Some of the missions include reducing material from Earth coming to space, identifying drugs for treating sarcopenia condition and discovering how to generate more power through two-phase thermal management systems.
Others include experiments to find affordable thermal protection for spacecraft when re-entering Earth's atmosphere, and removing carbon dioxide from spacecraft.
This is the cargo ship's 16th flight to the ISS and the fifth under its Commercial Resupply Services 2 contract with NASA.
Although the date is unconfirmed, NASA said Cygnus will also be delivering a new mounting bracket which will enable the installation of the next solay arrays.
The last mission was in June when the Cygnus departed from the International Space Station after a four-month orbital run of providing cargo and supplies to astronauts living aboard.
It contained over 3,500 kilograms of disposable cargo, such as waste and rubbish.
The NG-16 will now remain at the ISS until November before it disposes the rubbish from this mission through its destructive re-entry into the Earth's atmosphere.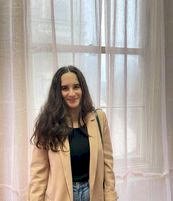 Bella Richards is a journalist who has written for several local newspapers, her university newspaper and a tech magazine, and completed her Bachelor of Communications (Journalism) at the University of Technology Sydney in 2020. She joined Momentum Media in 2021, and has since written breaking news stories across Space Connect, Australian Aviation and World of Aviation.
You can email Bella on: [email protected]
Receive the latest developments and updates on Australia's space industry direct to your inbox. Subscribe today to Space Connect here.