Elon Musk's SpaceX Dragon capsule launched on Sunday at 3:14am EDT on a Falcon 9 rocket from Launch Complex 39A at NASA's Kennedy Space Center in Florida. 
NASA astronauts Megan McArthur and Shane Kimbrough will monitor the spacecraft which will dock at the Harmony module, set to remain at the ISS for about a month.
Marking the 23rd resupply mission, this is the third upgraded Dragon cargo to launch after its retired predecessor, and the third to launch on this specific Falcon 9 rocket.
"That is the 90th successful landing of an orbital class rocket and the very first for our newest drone ship, 'A Shortfall of Gravitas'," said Andy Tran, SpaceX's avionics production supervisor on the webcast.
Less than eight minutes after launch, the first stage of the Falcon 9's two-stage rocket returned to Earth on one of SpaceX's drone ships in the Atlantic Ocean.
Along with the science experiments, Joel Montalbano, the ISS program manager for NASA said the astronauts and crew will be receiving some fresh essentials.
"We're sending up a good amount of fruit," he said at the prelaunch conference on 27 August.
"We have lemons, onions, some avocados, some cherry tomatoes, and also some ice cream. That's a big hit with our crew."
The cargo spacecraft will include a large shipment of science experiments and research supplies for six of the crew's missions.
One is part of an experiment called 'Reducing Arthritis Dependent Inflammation First Phase', which is testing the effects of microgravity and space radiation on the growth of bone tissue.
The second is performing Retinal Diagnostic tests, examining a device that can take images of astronauts' retinas to document the progression of vision problems, known as Space-Associated Neuro Ocular Syndrome.
Another is testing a new robotic arm designed in Japan, which could lower the costs of tasks performed in orbit and assist astronauts in missions.
MISSE-15 NASA, part of an investigation on Alpha Space's Materials ISS Experiment Flight Facility, is testing the environment's impacts on materials to determine the most durable in space.
The Faraday Research Facility will be testing a remote-controlled drug delivery system, which could "provide an alternative to bulky, cumbersome infusion pumps" that people with chronic conditions use.
"Remote-controlled drug delivery could simplify administration for people with limitations," said the press release.
It would be implanted into a patients arm if successful, with drugs delivered at intervals so the person can live life as normal as possible.
In a month when the mission is over, the Dragon will undock from the ISS and splash down into the Atlantic Ocean.
This mission follows the 22nd, which occurred on 12 August upon Northrop Grumman's Cygnus spacecraft, carrying 1,700 kilograms of science investigations and pizza.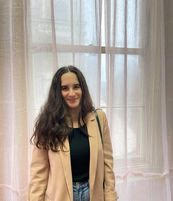 Bella Richards is a journalist who has written for several local newspapers, her university newspaper and a tech magazine, and completed her Bachelor of Communications (Journalism) at the University of Technology Sydney in 2020. She joined Momentum Media in 2021, and has since written breaking news stories across Space Connect, Australian Aviation and World of Aviation.
You can email Bella on: [email protected]
Receive the latest developments and updates on Australia's space industry direct to your inbox. Subscribe today to Space Connect here.