On Saturday, 18 September, the four landed in the Atlantic Ocean off the coast of the Kennedy Space Center in Florida at 7:06pm local time.
Their arrival was met with a round of applause from the SpaceX headquarters in California.
"Thanks so much … it was a heck of a ride for us. It's just getting started," said Jared Isaacman, the 38-year-old billionaire and commander of the spaceflight.
"This is the beginning of their journey, and the next step for human spaceflight," said Jessie Anderson, production and engineering manager at SpaceX, during the live broadcast.
Joined with Isaacman was medical officer Hayley Arceneaux, a physician assistant at St Jude Children's Research Hospital and cancer survivor; mission specialist, Air Force veteran and aerospace data engineer Chris Sembroski; and mission pilot, geoscientist Dr Sian Proctor.
The crew were aboard SpaceX's reusable, two-stage Falcon 9 rocket and Dragon Spacecraft, which carried 165 kilograms worth of cargo, including scientific experiments and essentials.
The astronauts were fitted into special spacesuits to mitigate the intense temperatures the Dragon experienced upon descent, which reached 1,927 degrees.
Inspiration4 achieved several firsts onboard the Dragon during orbit.
Some included the first black female pilot onboard, the youngest American in space onboard, and the first person to fly to space with a prosthetic.
It was also the furthest human spaceflight since the 2009 Hubble telescope missions.
Inspiration4 tweeted shortly after landing: "Our crew is in great spirits and will surely spend the next few days sharing their newest space stories with friends and family."
The aim of the mission was to raise US$200 million for St Jude Children's Research Hospital – where Arceneaux survived cancer as a child – and to study the human body in space.
Isaacman donated the first US$100 million from his own pocket, and shortly after landing, Elon Musk – founder of SpaceX – tweeted: "Count me in for $50M."
These two large sums were on top of the US$60.2 million raised from the mission – exceeding the goal by US$10 million, which is still underway. 
For decades, space has only been accessible to astronauts who have been in training for years, but this marks the first civilian flight in history, beginning what could set off space tourism.
Musk's ultimate vision is making humanity a multi-Planetary species.
"The reason I started SpaceX was to get humanity to Mars," Musk said in the trailer of the new documentary of the Inspiration4 mission on Netflix, coming soon.
"I want to try make the dream of space accessible to anyone and ultimately making science fiction not fiction forever."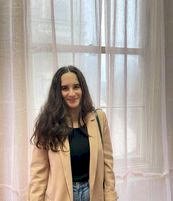 Bella Richards is a journalist who has written for several local newspapers, her university newspaper and a tech magazine, and completed her Bachelor of Communications (Journalism) at the University of Technology Sydney in 2020. She joined Momentum Media in 2021, and has since written breaking news stories across Space Connect, Australian Aviation and World of Aviation.
You can email Bella on: [email protected]
Receive the latest developments and updates on Australia's space industry direct to your inbox. Subscribe today to Space Connect here.