Dubbed the Lucy Mission, it will blast into orbit on 16 October at 5:34am aboard the United Launch Alliance Atlas V 401 rocket from Florida's Cape Canaveral Space Force Station.
According to NASA, Lucy will allow scientists to define how the "solar system's planets formed 4.5 billion years ago" and how they landed in their current configuration.
The US$981 million mission will see Lucy orbit for 12 years exploring the Trojans, which orbit around the sun in front and behind the gas giant Jupiter.
NASA said because Jupiter is so large, it scatters away all asteroids in its vicinity, and due to "gravitational influences" from the planet and sun, they have been trapped in stable orbits for many years.
"These Trojans provide a unique, never-before-explored sample of the remnants of our early solar system," NASA said in a statement.
Lucy will travel to eight different asteroids, one 'Main Belt' asteroid – located between Mars and Jupiter – and seven Trojans.
The spacecraft will map surface geology, colour, composition, interiors, bulk properties and will search for rings and satellites on the Trojan asteroids.
At a press briefing on Tuesday, 28 September, Dr Keith Noll, Lucy project scientist at NASA's Goddard Space Flight Center, said the spacecraft won't "slow down" for the asteroids.
"The encounters happen quickly, with the very best data being collected in just a few hours near the closest approach," Dr Noll said.
Over the past eight weeks, NASA engineers have been preparing Lucy for flight at the Kennedy Space Center in Florida.
"There has been a lot of hands-on work," said Donya Douglas-Bradshaw, Lucy project manager at NASA's Goddard Space Flight Center in Greenbelt, Maryland.
"This summer has gone by so fast; it's hard to believe we're nearly at launch."
Lucy principal investigator Hal Levison, from the Southwest Research Institute in Colorado, said at the briefing: "We're visiting more asteroids than any other spacecraft in history.
"We're also going to exceed another [record]: We're going farther from the sun than any other solar-powered spacecraft in history."
On 18 September, propulsion engineers finished filling Lucy's fuel tanks with around 725 kilograms of liquid hydrazine and liquid oxygen, which will be used to propel it towards asteroid destinations.
The fuel makes up 40 per cent of the spacecraft.
A few days prior to the first launch attempt, NASA engineers will power up Lucy in preparation for the mission, which takes around 20 minutes.
"The spacecraft will sit in launch configuration and the engineering team will continuously monitor its health and status to make sure Lucy is ready to go," said Jessica Lounsbury, the Lucy project systems engineer at Goddard.
"And then it's launch day."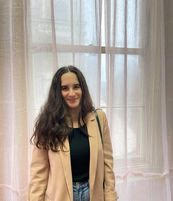 Bella Richards is a journalist who has written for several local newspapers, her university newspaper and a tech magazine, and completed her Bachelor of Communications (Journalism) at the University of Technology Sydney in 2020. She joined Momentum Media in 2021, and has since written breaking news stories across Space Connect, Australian Aviation and World of Aviation.
You can email Bella on: [email protected]
Receive the latest developments and updates on Australia's space industry direct to your inbox. Subscribe today to Space Connect here.