The 90-year-old Star Trek actor will join three other crewmates on the New Shepard NS-18 on Tuesday 12 October.
Shatner will be the oldest person to fly to space, surpassing 82-year-old Wally Funk who was onboard the first crewed flight in July with founder Jeff Bezos.
"I've heard about space for a long time now. I'm taking the opportunity to see it for myself. What a miracle," said William Shatner in a Blue Origin statement.
William Shatner has notched up 70 years in television, mostly known for his role as Captain James Tiberius Kirk, commander of the USS starship on Star Trek.
The liftoff is targeted for 8:30am CDT from Launch Site One in West Texas, live coverage beginning T-90 minutes before.
Blue Origin's second crewed spaceflight is expected to last around 15 minutes, reaching the Karman line – widely recognised as the boundary of space, 100 kilometres from the Earth's surface.
Shatner will join three other crewmates on the flight: Audrey Powers, Blue Origin's vice president of mission and flight operations; Dr. Chris Boshuizen, a former NASA engineer and co-founder of Planet Labs; and Glen de Vries, vice chair, Life Sciences & Healthcare, Dassault Systèmes and co-founder, Medidata Solutions.
Powers played a lead role in the process of certifying New Shepard's spacecraft for flight and said she is "excited to continue writing Blue's human spaceflight history".
"As an engineer and lawyer with more than two decades of experience in the aerospace industry, I have great confidence in our New Shepard team and the vehicle we've developed," Powers added.
Only a week ago, anonymous sources told TMZ Shatner would join the NS-18 mission, set to be filmed for an upcoming documentary.
Apparently, Shatner was speaking with Discovery for the project, but it fell through.
He is allegedly in negotiations with other partners for the documentary, but the actor and Blue Origin are yet to confirm.
The price tag of Shatner's flight is unknown, but the sources said they believe it will be comped.
Shatner said on Twitter on 5 October: "So now I can say something. Yes, it's true; I'm going to be a "rocket man!"
Over the past few years, there have been several rumours of Shatner's intent to fly to space.
During an online San Diego Comic-Con panel in July 2020, Shatner said there is a "possibility that I'm going to go up for a brief moment and come back down".
The Washington-based space giant completed its first crewed spaceflight on 20 July, just nine days after competitor Sir Richard Branson of Virgin Galactic claimed the first billionaire in space title.
Blue Origin said it is set to fly two more crewed flights to space by the end of this year, expecting to complete several more in 2022.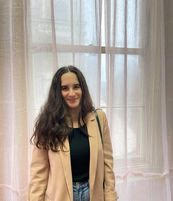 Bella Richards is a journalist who has written for several local newspapers, her university newspaper and a tech magazine, and completed her Bachelor of Communications (Journalism) at the University of Technology Sydney in 2020. She joined Momentum Media in 2021, and has since written breaking news stories across Space Connect, Australian Aviation and World of Aviation.
You can email Bella on: [email protected]
Receive the latest developments and updates on Australia's space industry direct to your inbox. Subscribe today to Space Connect here.