According to sources who spoke to TMZ, the 90-year-old actor will be a passenger on the 15-minute flight on the New Shephard capsule in October.
The sources said the mission would be filmed for an upcoming documentary.
Apparently, Shatner was speaking with Discovery for the project, but it fell through.
He is allegedly in negotiations with other partners for the documentary, but the actor and Blue Origin are yet to confirm the reports.
Shatner has notched up 70 years in television, mostly known for his role as Captain James Tiberius Kirk, commander of the USS Enterprise on Star Trek.
Jeff Bezos, the Blue Origin founder, blasted off to the edge of space on 20 July, just nine days after competitor Sir Richard Branson of Virgin Galactic claimed the first billionaire in space title.
Bezos was onboard with his brother Mark, 82-year-old veteran pilot and Mercury 13 member Wally Funk, and 18-year-old student pilot Oliver Daemen.
If Shatner does blast into orbit, he will surpass Funk as the oldest person in space.
The price tag of Shatner's spaceflight is unknown, but the sources said they believe he will be comped.
The actor has not indicated specific details so far, but has hinted at the opportunity in the past.
In May 2020, Shatner shared a photo to his 2.4 million Twitter followers of him in an astronaut suit and said: "BTW @NASA - just in case; the suit does fit!"
The tweet was referring to Elon Musk's SpaceX Crew Dragon Demo-2 commercial spaceflight, according to Space.com, which returned humans to orbit from the US after almost a decade.
Later that year during an online San Diego Comic-Con panel in July, Shatner said there is a "possibility that I'm going to go up for a brief moment and come back down".
Blue Origin said it is set to fly two more crewed flights to space by the end of this year, expecting to complete several more in 2022.
Since its establishment, Blue Origin's primary goal has been to make spaceflight more accessible through investing in autonomous, reusable rockets capable of flying to suborbital space.
The New Shepard spacecraft is a rocket-and-capsule combo that flies autonomously for brief jaunts into suborbital space, around 100 kilometres above Earth.
The spacecraft flies high enough to see the curvature of the Earth, and experience a few minutes of low-gravity weightlessness, according to Blue Origin.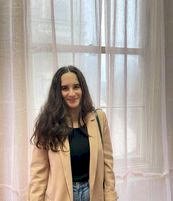 Bella Richards is a journalist who has written for several local newspapers, her university newspaper and a tech magazine, and completed her Bachelor of Communications (Journalism) at the University of Technology Sydney in 2020. She joined Momentum Media in 2021, and has since written breaking news stories across Space Connect, Australian Aviation and World of Aviation.
You can email Bella on: [email protected]
Receive the latest developments and updates on Australia's space industry direct to your inbox. Subscribe today to Space Connect here.