The crew was released from the Centre of National Resilience on Friday and will travel to Nhulunbuy to undertake 40 days of work to ensure the long-awaited launch is ready for mid-2022.
This will be the first time NASA is launching from a commercial facility outside of the US, a major milestone for Australia's space industry
NASA's crew will work with Equatorial Launch Australia (ELA) – founded in 2015 as a launch start-up in the Northern Territory – at the Arnhem Space Centre for the mission. 
"This important visit will ensure the sub-orbital sounding rocket launch campaign is on track for mid-2022," said Minister for Mining and Industry Nicole Manison.
"The Territory is perfectly positioned to benefit from the space industry, with our proximity to the equator making it easier for rockets to move outside Earth's gravitational pull, saving fuel."
The contract was first announced in 2019, initially planning for lift-off in 2020 but was delayed due to pandemic-related restrictions. 
The mission will see the rockets blast off from the launchpad in Arnhem Land, carrying scientific instruments into space.
It is part of NASA's Sounding Rockets Program, launching sounding rockets that conduct engineering tests and "astrophysics research" into space, the NT government said.
The launch will also "provide scientists with the opportunity to study astronomical objects that cannot be observed from the northern hemisphere rocket ranges from which NASA launches".
The rockets will reach sub-orbital space and will remain there briefly, from around five to 20 minutes in total.
The American agency said it is considered a cost-effective way of launching rockets into space. 
"The science being carried out by these three telescope missions is critical to furthering our understanding of the atmosphere around other planets," said Scott Bissett, NASA's operations manager.
The Arnhem Space Centre is a commercial launch facility, located on the Dhupuma Plateau near Nhulunbuy.
It is under construction for now, but is expected to be completed by the time of launch.
Australia's space capabilities have been boosted by $700 million since Prime Minister Scott Morrison entered office, expecting the sector to triple by 2040.
But for many years, Australia has depended on international space infrastructure and technology, stunting the nation from creating its own capabilities.
The NT launchpad will become one of the only commercial sites in Australia – along with the Whalers Way facility in South Australia which is on its way to approval.
The NT government said once the launchpad "meets NASA's requirements", it will make the facility appealing to other customers.
Equatorial Launch Australia CEO Carley Scott OAM said, "For investors in ELA, this milestone with NASA highlights the value of the site and growth to come.
"International customers see ELA's new infrastructure and want to know when they can launch. The spaceport is about to take off."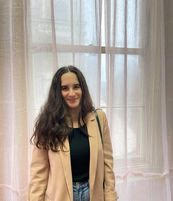 Bella Richards is a journalist who has written for several local newspapers, her university newspaper and a tech magazine, and completed her Bachelor of Communications (Journalism) at the University of Technology Sydney in 2020. She joined Momentum Media in 2021, and has since written breaking news stories across Space Connect, Australian Aviation and World of Aviation.
You can email Bella on: [email protected]
Receive the latest developments and updates on Australia's space industry direct to your inbox. Subscribe today to Space Connect here.