The satellite blasted off at 2:12pm on 27 September from Vandenberg Space Force Base in California.  
It launched on board a United Launch Alliance Atlas V rocket and one hour, 23 minutes after lift-off, the ground station successfully acquired signals from the satellite.
As part of the Landsat series – the first deployed in 1972 – Landsat 9 will continue to capture the Earth's land surface and monitor its changes. It will take the place of Landsat 7, which has been orbiting since 1999.
"NASA uses the unique assets of our own unprecedented fleet, as well as the instruments of other nations, to study our own planet and its climate systems," said NASA administrator Bill Nelson.
"With a 50-year data bank to build on, Landsat 9 will take this historic and invaluable global program to the next level."
Just 16 minutes into flight, the rocket's second stage achieved near-polar, sun-synchronous orbit and the satellite finally separated from the rocket over an hour and 20 minutes post launch.
Landsat 9 will join its sister satellite Landsat 8, which was launched into orbit in 2013 and collects images from across the planet every eight days.
NASA and the US Department of the Interior through the US Geological Survey (USGS) manage the Landsat program together.
"Today's successful launch is a major milestone in the nearly 50-year joint partnership between USGS and NASA," said Secretary of the Interior Deb Haaland.
She added the program has collected "valuable scientific information" that has shaped policies and is now more important during the "climate crisis".
"Landsat 9 will provide data and imagery to help make science-based decisions on key issues including water use, wildfire impacts, coral reef degradation, glacier and ice-shelf retreat, and tropical deforestation," Secretary Haaland said.
The images captured by the Landsat program collate into almost 50 years' worth of public data – the longest data record of Earth's landscapes taken from orbit, NASA said.
They allow researchers to "monitor phenomena" such as agriculture, forest extent and health, water quality, coral reef habitat and glacier dynamics according to the agency.
Landsat 9 will carry two science instruments and both contain sensors with the ability to detect the same – or better – range in intensity compared with Landsat 8. The satellite will be placed in an orbit eight days "out of phase" from Landsat 8 for optimal coverage.
According to the USGS, Landsat 9 is an "improved replica" of its predecessor.
NASA Earth on Thursday tweeted: "For each color band collected, Landsat 9 will see 4️ times the shades of light as the previous #Landsat mission. With more than 16,000 different intensities detected, Landsat 9 will be able to see crucial details on our planet's surface."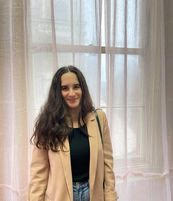 Bella Richards is a journalist who has written for several local newspapers, her university newspaper and a tech magazine, and completed her Bachelor of Communications (Journalism) at the University of Technology Sydney in 2020. She joined Momentum Media in 2021, and has since written breaking news stories across Space Connect, Australian Aviation and World of Aviation.
You can email Bella on: [email protected]
Receive the latest developments and updates on Australia's space industry direct to your inbox. Subscribe today to Space Connect here.