In 2022, the in-space logistics provider will launch its first orbital transfer vehicle, Optimus-1, delivering commercial satellites onto their orbital paths around Earth and deeper into space.
It will enter into orbit using a Gilmour Space Technologies rocket.
The four startups include Melbourne-based Esper Satellite Imagery, Sydney-based Spiral Blue, Sperospace and Dandelions.
Rajat Kulshrestha, from SMC said the partnerships would strengthen the "emerging space ecosystem in Australia" to boost sovereign capability.
Esper and Spiral Blue will have combined efforts to produce high-definition satellite images and transfer these to Earth.
Esper is developing CubeSats loaded with hyperspectral imaging capabilities that gather images in wavelengths allowing for the analysis of material compositions, from minerals to plants, the press release says.
The high-quality imaging furthers data collected from beneath the Earth's surface, such as water quality, fire damage and even plant stress, according to Esper.
"This mission, in particular, will have a key focus on the agriculture and forestry industry while also covering other industries Esper currently serves," said Shoaib Iqbal from Esper.
Meanwhile, Spiral Blue, which has built Space Edge, an onboard computer for Earth observation satellites will use AI to process and transfer the images faster.
Spiral Blue CEO Taofiq Huq said the launch will assist in accessing overseas and domestic "market opportunities for new space image applications".
The third partner, Sperospace, which specialises in robotic arms and actuators will "validate" some of its solutions which focus on assembling, maintaining and repairing satellites in orbit, CEO Bohan Deng said.
"This is a stepping stone to integrating sophisticated payloads such as robotic arms aboard Space Machine's spacecraft," Deng added.
Lastly, Dandelions enabled internet of things players to add space-based assets – including satellites – to existing sensor networks, SMC says.
The company said the launch will allow Dandelions to utilise its stack for emergency services organisations and terrestrial sensor grid stakeholders across client networks.
As Australia reaches sovereign space capability, set on creating 20,000 more jobs in the industry over the next decade, more startups and companies have recognised the importance of collaborating.
Industry leaders have touted collaborations often lead to international recognition, which is vital to a growing sector.
In April, SMC partnered with HEO Robotics for the launch, relying on the company's debris and satellite monitoring camera Potoroo to join Optimus in orbit.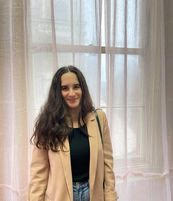 Bella Richards is a journalist who has written for several local newspapers, her university newspaper and a tech magazine, and completed her Bachelor of Communications (Journalism) at the University of Technology Sydney in 2020. She joined Momentum Media in 2021, and has since written breaking news stories across Space Connect, Australian Aviation and World of Aviation.
You can email Bella on: [email protected]
Receive the latest developments and updates on Australia's space industry direct to your inbox. Subscribe today to Space Connect here.