HEO Robotics and Space Machines Company (SMC) confirmed that the businesses have entered into a partnership to launch the Potoroo camera aboard the Space Taxi in 2022.
The SMC Optimus-1 Space Taxi delivers commercial satellites onto their orbital paths around Earth and deeper into space, and will enter into orbit using a Gilmour Space Technologies rocket.
It is hoped that the HEO Robotics' Potoroo camera will support the detection and tracking of space debris and examinations of satellites.
In a release on Monday, HEO outlined that its Potoroo camera will be operational across a number of orbits and support the space community by improving space situational awareness, including detecting events such as satellite damage.
William Crow, chief executive of HEO Robotics, outlined that the camera will support Australia's sovereign space situational awareness capabilities with thousands of new satellites entering into orbit.
"Potoroo is a crucial step towards building out our orbital camera network that advances both space situational awareness and the ability to react quickly to space debris creation events," Crow said.
"Tens of thousands of satellites are planned for launch over the next several years, so it's essential that Australia has its own sovereign satellite capabilities like these, to fully inform our decision makers."
Rajat Kulshrestha, founder and CEO of SMC, suggested that partnerships like this will progress Australia's science and defence industries.
"We are delighted to be enabling this pioneering Australian space technology deployment. Being an Australian manufactured, launched and operated mission is a further testament to our country's growing sovereign capability in space technology," Kulshrestha said.
"Advances in space research have the potential to unlock huge advancements in terms of security, defence and safety. The inclusion of Potoroo to our Optimus-1 launch is a critical step on that journey, for the situational awareness of space exploration, reporting capabilities here at home and for Australia's achievements in the industry."
[Related: SpaceLink, Gilmour Space sign MOU]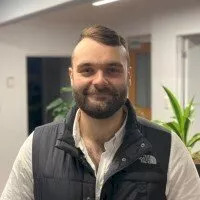 Liam began his career as a speechwriter at New South Wales Parliament before working for world-leading campaigns and research agencies in Sydney and Auckland. Throughout his career, Liam has managed and executed a range of international media and communications campaigns spanning politics, business, industrial relations and infrastructure. He's since shifted his attention to researching and writing extensively on geopolitics and defence, specifically in North Africa, the Middle East and Asia. He holds a Bachelor of Commerce from the University of Sydney and is undertaking a Masters in Strategy and Security from UNSW Canberra.
Receive the latest developments and updates on Australia's space industry direct to your inbox. Subscribe today to Space Connect here.