"Everything is hunky-dory and doing well," said Amy Lo, one of the key figures at the business overseeing the unpacking stage.
James Webb successfully launched from French Guiana on Christmas Day but won't reach its final destination of Lagrange Point 2, one million miles away, until later this month.
The telescope will have to navigate past 344 individual actions before it's ready for operation, meaning much of its mission risk is still ahead. If its shield can open perfectly, which should be completed by Wednesday, 75 per cent of the so-called failure modes will have been overcome.
The next step will be to deploy James Webb's mirrors. The telescope has a secondary reflector that needs to be extended on long booms in front of the primary mirror, which is scheduled for Friday.
Finally, the main mirror's wings, tucked back for launch, must be rotated to make a 6.5-metre-wide surface next weekend.
"We are still in the 'getting to know you' phase with the telescope. All satellites will be a little bit different on orbit than they are on the ground," said Bill Ochs, Webb's project manager at NASA's Goddard Space Flight Center in Maryland.
"It takes time to get to understand their characteristics, and that's a lot of what we've been doing over the last week, as well as still making excellent progress on the commissioning timeline."
After 29 days, Webb will take up its position at L2, one million miles away.
Ochs earlier said he "won't breathe a sigh of relief" until James Webb is operational after 180 days.
The James Webb project began in 1989 and was due to launch two decades ago before a series of problems saw its original budget triple and delays kick in.
It is a US$10 billion joint project between NASA, the European Space Agency, the Canadian Space Agency and French launch provider Arianespace.
Its mission – dubbed VA256 – has been in the making for 14 years and it's hoped Webb will be able to reveal what the universe looked like 14 billion years ago.
NASA and Arianespace completed the Launch Readiness Review for the telescope on 21 December, and the team authorised the rocket carrying Webb to roll out and start the sequencing of the mission.
This marked the 14th launch for Arianespace in 2021, and the fifth for the rocket.
It suffered a technical glitch in late November, seeing an unplanned release of a clamp band causing vibration throughout the Webb observatory.
NASA said the clamp band secures the Webb telescope to the vehicle adaptor, while the vehicle adaptor is crucial to integrate the telescope with the upper stage of the Ariane 5 rocket for its launch.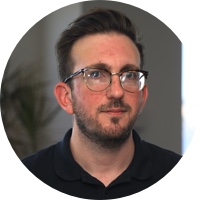 Adam is a journalist who has worked for more than 40 prestigious media brands in the UK and Australia. Since 2005, his varied career has included stints as a reporter, copy editor, feature writer and editor for publications as diverse as Fleet Street newspaper The Sunday Times, fashion bible Jones, media and marketing website Mumbrella as well as lifestyle magazines such as GQ, Woman's Weekly, Men's Health and Loaded. He joined Momentum Media in early 2020 and currently writes for Australian Aviation and World of Aviation.
Receive the latest developments and updates on Australia's space industry direct to your inbox. Subscribe today to Space Connect here.