Bill Gray, who spearheaded the discovery and runs Project Pluto – a company that supplies astronomical software for commercial and independent customers – and many other observers found that the roughly four-tonne object will hit the moon at approximately 2.58 kilometers per second, give or take. 
It will likely impact the lunar surface at 12:25:58 Universal Time, Gray's report said.
The Virtual Telescope Project is based in Rome and is an advanced service consisting of several telescopes available for research and hobbyists. 
The company was able to catch a glimpse of the rocket in orbit on 8 February as it made a flyby past Earth, making it possible to observe. 
 "On 8 Feb., in particular, [the rocket booster] will be at its brightest and closest to our planet, moving very fast across the stars," astronomer from the Virtual Telescope Project Gianluca Masi said in a statement. 
If you didn't catch it live, here is the playback broadcast: 
The space junk is from the first interplanetary mission SpaceX launched in 2015, when the second stage of a Falcon 9 did not have enough fuel to return to Earth. It carried Deep Space Climate Observatory satellite into orbit, a joint collaboration between NASA and the US National Oceanic Atmospheric Administration. 
SpaceX is typically known for its reusable rockets and disposal of upper stages after use, but this technology was not inaugurated at the time of the launch.   
The impact would be the first unintentional case of an object hitting the lunar surface, Gray says.
In 2009, NASA launched a spacecraft – the Lunar Crater Observation and Sensing Satellite – to the moon to further detect its polar origins, shortly after water was discovered by India's Chandarayaan-1 in September.
Gray said that while he would be more certain of the impact if it was a rock compared to space junk, he believes a "fairly mathematical model" ensures his predictions are correct.
He hopes the impact will hit the near side of the moon which would be visible from Earth but said "we'd have to get very lucky for that".
"When you think that this is the first unintended lunar impact we've had, period, the level of luck required increases."
SpaceX in collaboration with NASA is set to launch astronauts to the moon in 2025 as part of the Artemis mission.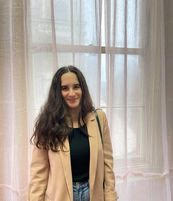 Bella Richards is a journalist who has written for several local newspapers, her university newspaper and a tech magazine, and completed her Bachelor of Communications (Journalism) at the University of Technology Sydney in 2020. She joined Momentum Media in 2021, and has since written breaking news stories across Space Connect, Australian Aviation and World of Aviation.
You can email Bella on: [email protected]
Receive the latest developments and updates on Australia's space industry direct to your inbox. Subscribe today to Space Connect here.