As part of the NG-17 resupply mission, the S.S. Piers Sellers spacecraft – named after a late NASA astronaut who helped build the ISS – will stay docked for three months to also re-boost the laboratory in orbit.
On Saturday, 19 February, the Cygnus launched from NASA's Wallops Flight Facility in Virginia at 12:40pm onboard an Antares rocket.
The Cygnus is an American cargo expendable spacecraft, originally developed by Orbital Sciences Corporation and now owned by Northrop Grumman.
Following the launch, the spacecraft's solar arrays successfully deployed, according to NASA. 
It's set to arrive around 4:35am on Monday, 21 February, welcomed by NASA astronauts Raja Chari and Kayla Barron who will capture the Cygnus with the station's robotic Canadarm2.
You can watch it live here:
It will be installed on the Earth-facing port of the station's Unity module, the agency said.
It's last resupply mission occurred in August 2021, when Northrop Grumman sent over 3,700 kilograms of science investigation equipment and pizza for the astronauts.
This one is carrying equipment for six of the crew's science investigations, including:
Testing tumor drugs: MicroQuin 3D Tumor will examine the effects of a therapeutic on breast and prostate cancer cells, which can grow in a more natural 3D model in microgravity, according to NASA.
Improving hydrogen sensors: The advanced hydrogen sensor technology demonstration will test sensors to the space station's oxygen generation system.
Current ones which ensure no hydrogen enters the cabin are required to swap every 201 days. A new technology could allow for less swap time and more durable sensors.
Better batteries: Space demonstration for all solid-state Li Ion battery (Space As-Lib) is an investigation from the Japan Aerospace Exploration Agency.
It will test the durability of a lithium-ion secondary battery that is capable of stable and safe operation under extreme temperature environments.
Plants in space: Current systems grow plants through soil or a growth medium, which is not sustainable in a space environment. The eXposed Root On-Orbit Test System (XROOTS) will test water and air-based methods, reducing overall system mass.
Improving fire safety: Solid Fuel Ignition and Extinction (SoFIE) will study the flammability of materials and ignition of fires in realistic atmospheric conditions, NASA says.
More information about these investigations can be found here.
Cygnus will remain on the ISS to also assist in re-boosting the laboratory in orbit, which is a critical aspect of maintaining its altitude in space.
According to Northrop Grumman, Earth's atmosphere causes the station to drag slightly lower over time, and small nudges are required to lift its position in orbit.
"We are expanding the suite of value-added capabilities that we offer through our proven Cygnus program," said Steve Krein, vice-president, civil and commercial space, Northrop Grumman.
"The addition of re-boost services to Cygnus' capabilities provides NASA with an even greater tool to advance space science and exploration, whether that's on the International Space Station, the moon or beyond."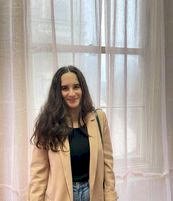 Bella Richards is a journalist who has written for several local newspapers, her university newspaper and a tech magazine, and completed her Bachelor of Communications (Journalism) at the University of Technology Sydney in 2020. She joined Momentum Media in 2021, and has since written breaking news stories across Space Connect, Australian Aviation and World of Aviation.
You can email Bella on: [email protected]
Receive the latest developments and updates on Australia's space industry direct to your inbox. Subscribe today to Space Connect here.