The space surveillance company is working with Duke University's Pratt School of Engineering in North Carolina and the Defense Advanced Research Projects Agency (DARPA), part of the US Department of Defense for developing emerging technologies.
It comes off the back of the recent flooding disaster in Queensland and NSW, and if successful, will be utilised to monitor future weather events such as bushfires and storms.
The objective is to launch a small prototype satellite, mounted with Silentium's passive radar sensors, integrated with Duke's novel meta surface antenna architecture to improve efficiency and cost for real-time Earth observation.
Metasurface antennas use artificial materials that are not found in natural materials, and these structures are smaller in size and enhance radiation.
"Earth-observing satellites are critical tools for forecasting all kinds of activity from severe weather events to floods, open ocean surveillance and impacts of climate change," said Dr James Palmer, CEO of Silentium Defence.
"The challenge is they require heavy, power-hungry antennas mounted on big, expensive satellites to create and capture those observations," Palmer added.
Smaller satellites are increasingly infiltrating low-Earth orbit, as these are cheaper and easier to launch, but require regular charging and cannot capture a wide picture of the Earth.
Silentium uses a different type of radar technology in other capabilities, exploiting power from pre-existing transmitters to survey the intended area in a cost-effective way, and it will now be tested for satellite-based Earth observation in this new collaboration.
"If successful, the world-first trial will enable faster, higher quality and more informed object, trend and environment tracking from space", Palmer said.
The initial phase of the project will explore the feasibility of passive radar systems in Earth observation from low-Earth orbit, the company says.
The second phase will integrate Silentium's system with Duke researchers' meta surface antenna architecture to validate the models developed in phase one.
In December 2021, Silentium inaugurated its newest built "Oculus Observatory" in South Australia, to provide situational awareness for traffic management and collision avoidance in space.
Palmer told Space Connect then that typical technology sends out a blast of radio frequency, like a big pulse of energy into the environment that reflects off objects moving, and those echoes return with information on how far away they are and how fast they are moving.
Silentium's sensors produce the same information, but by taking advantage of pre-existing transmitters such as FM radio and others already in the environment.
He said it provides the same quality of information without needing a radio spectrum licence that is expensive and time consuming.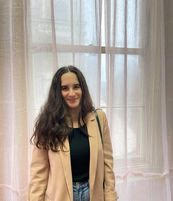 Bella Richards is a journalist who has written for several local newspapers, her university newspaper and a tech magazine, and completed her Bachelor of Communications (Journalism) at the University of Technology Sydney in 2020. She joined Momentum Media in 2021, and has since written breaking news stories across Space Connect, Australian Aviation and World of Aviation.
You can email Bella on: [email protected]
Receive the latest developments and updates on Australia's space industry direct to your inbox. Subscribe today to Space Connect here.