Silentium's "Oculus Observatory" which is located in the mid-Murray region was launched on Thursday, 9 December, welcomed by the head of the Australian Space Agency, Enrico Palermo.
According to the company's co-CEO Dr James Palmer, the observatory will provide "high quality and timely data for more informed decision making, traffic management and collision avoidance in space".
Most observatories built provide a "narrow view" of orbiting objects, but the Oculus can provide coverage of an area the size of South Australia, Palmer said.
The South Australian-based company is using a different type of radar technology, exploiting power from pre-existing transmitters to survey the area in a cost-effective way.
Palmer told Space Connect that typical technology sends out a blast of radio frequency, like a big pulse of energy into the environment that reflects off objects moving, and those echoes return with information on how far away they are and how fast they are moving.
Silentium's sensors produce the same information, but by taking advantage of pre-existing transmitters such as FM radio and others already in the environment.
He said it provides the same quality of information without needing a radio spectrum license that is expensive and time consuming.
"What we are building is intended to be as cost effective as possible for space situational awareness data," he said.
The observatory was selected under the Australian government's "International Space Investment" initiative in 2019, which granted the company $1.5 million to manufacture it.
Initial design and testing were in collaboration with Western Sydney University and support from the Swedish Space Corporation.
The company is slated to deliver more observatories across the globe, which will place Australia as an "absolute world leader" of this type of technology, Palmer said.
Due to the size of space it can capture, maintaining visibility of objects will remain significantly longer, boosting situational awareness for commercial and governmental applications.
The announcement comes only weeks after a Russian anti-satellite test was conducted, which created over 1,500 pieces of debris, inevitably posing danger to space operations and astronauts.
While fears of dangerous debris continue to rise, a wide view observatory is also critical to the safety of space operations as it becomes more accessible across the globe.
"If we look at what's going to happen in the next 10 years, from a launch perspective and the mega constellations of satellites, we're going to go from something like 5,700 active satellites today, potentially up to like 100,000," Palmer said to Space Connect.
"We need to make sure [it's] being monitored and maintained as we increase the numbers of things on orbit".
Head of the ASA, Enrico Palermo said Australia provides a "unique geographic advantage" for space tracking.
"We [Australia] have the skills, vision and leadership to design the systems that will keep people, assets and critical services safe," he said.
While there are many observatories in America and the Northern Hemisphere, there is far less where Australia is positioned, which means there are areas not being tracked, according to Palmer.
"We've got to make sure we've got maximum geographical coverage all around the globe, so that we can drive towards custody," he said.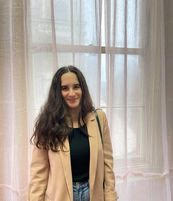 Bella Richards is a journalist who has written for several local newspapers, her university newspaper and a tech magazine, and completed her Bachelor of Communications (Journalism) at the University of Technology Sydney in 2020. She joined Momentum Media in 2021, and has since written breaking news stories across Space Connect, Australian Aviation and World of Aviation.
You can email Bella on: [email protected]
Receive the latest developments and updates on Australia's space industry direct to your inbox. Subscribe today to Space Connect here.