The CST-100 Starliner launched at 6:54pm EDT on Thursday from Cape Canaveral Space Force Station in Florida onboard a United Launch Alliance (ULA) Atlas V rocket.  
The mission is part of NASA's Commercial Crew Program and will test the US-made spacecraft un-crewed, certifying its system before astronauts will board it in the future, validating America's "end-to-end" capabilities in human spaceflight.
Also known as Orbital Flight Test-2 (OFT-2), after its first half-finished attempt failed in 2019 over software glitches, the spacecraft docked to the ISS Harmony module at 8:28pm EDT on Friday, and at midday on Saturday, astronauts onboard the laboratory opened the hatch.
Typically, astronauts launch to the ISS via Russia's Soyuz spacecraft, and more recently through SpaceX's privately-owned dragon capsule. However, recent tensions with Russia have made the Starliner test mission even more critical.
It marks a major milestone for the US space industry, as the mission has been plagued with several delays stretching back to 2019. The OFT-2 was originally set to launch in August 2021, but the spacecraft's valves malfunctioned, likely due to the oxidiser used for its thrusters interacting with moisture.
Starliner carried about 500 pounds of NASA cargo and crew supplies, and over 300 pounds of Boeing cargo to the station, including a dummy named "Rosie the Rocketeer".
In the previous launch, Rosie was fitted with 15 sensors to collect data on what astronauts will experience during flight. Similarly in this test, the sensors will collect data from the infrastructure that holds the crews' seats in place, according to NASA.
"I am incredibly grateful to our NASA, Boeing, and United Launch Alliance teams that have demonstrated persistence, resolve, and dedication to ensuring we were ready for launch today and for this flight test," said Kathryn Lueders, NASA associate administrator for space operations.
"We have learned so much as we've worked together to prepare for this mission, and we look forward to watching the spacecraft arrive at the space station for the first time and continuing to learn and improve as we prepare to fly our astronauts on Starliner."
While the launch marked an overall success, two of Starliner's thrusters did not fire correctly during its orbital insertion burn which occurred 31 minutes after blast-off.
Starliner is fitted with four thrusters in its aft section, and while two malfunctioned during flight, a third was able to compensate, according to Boeing.
"The system is designed to be redundant, and it performed like it was supposed to," said Mark Nappi, vice president and program manager for Boeing's commercial crew program.
"Now the team is working the 'why' as to why we had those anomalies occur."
Starliner is set to return on Wednesday, 25 May, carrying over 600 pounds of cargo back to Earth, including Nitrogen Oxygen Recharge System reusable tanks which will help station crew breathe. When astronauts do begin using the Starliner in the future, the tanks will be maintained on Earth and sent back to the ISS.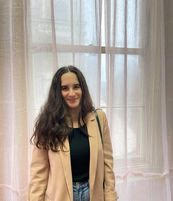 Bella Richards is a journalist who has written for several local newspapers, her university newspaper and a tech magazine, and completed her Bachelor of Communications (Journalism) at the University of Technology Sydney in 2020. She joined Momentum Media in 2021, and has since written breaking news stories across Space Connect, Australian Aviation and World of Aviation.
You can email Bella on: [email protected]
Receive the latest developments and updates on Australia's space industry direct to your inbox. Subscribe today to Space Connect here.