ELA's chief executive Michael Jones said, "Tonight we were delighted to achieve another successful launch which further strengthens the capabilities of our team and of the Arnhem Space Centre.  
"We look forward to our third launch on 12 July and then onwards to the future of the Arnhem Space Centre and the Australian space industry."
The mission was previously scheduled for Monday and then Tuesday, but "consistent winds" forced its postponement with no new date publicly announced.
The second launch, dubbed SISTINE, continued to examine Alpha Centauri A and B — two sun-like stars near our own — in extreme- and far-ultraviolet light. Read more about the mission's objectives here.
NASA's first landmark launch blasted off from the Dhupuma Plateau in a remote part of the NT at midnight on 26 June.
It significantly marked NASA's first rocket launch from Australia since 1995 when launches were conducted from the RAAF Woomera Range Complex.
More than 70 NASA staff travelled to Australia from the Wallops Flight Facility to work on the project.
The contract for the launch was first announced in 2019, initially planning for lift-off in 2020 but was delayed due to pandemic-related restrictions.
The head of the Australian Space Agency, Enrico Palermo, later hailed the launch as a "meaningful next step" for the local industry. 
"We're at a point where we can leverage our strengths, our geography, our regulatory framework, and our responsible approach to doing launch to attract a significant sector growing globally," said Palermo.
"Once you have access to launch, you have full custody from building spacecraft to getting them into space and servicing them. When we do that, we become a regional space leader and can provide services for our partners in the region."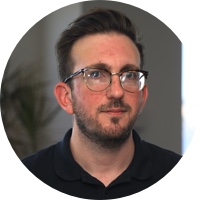 Adam is a journalist who has worked for more than 40 prestigious media brands in the UK and Australia. Since 2005, his varied career has included stints as a reporter, copy editor, feature writer and editor for publications as diverse as Fleet Street newspaper The Sunday Times, fashion bible Jones, media and marketing website Mumbrella as well as lifestyle magazines such as GQ, Woman's Weekly, Men's Health and Loaded. He joined Momentum Media in early 2020 and currently writes for Australian Aviation and World of Aviation.
Receive the latest developments and updates on Australia's space industry direct to your inbox. Subscribe today to Space Connect here.