The payload, NROL-199, was launched by Rocket Lab and is designed to provide critical national security data and imagery to both governments.
It follows the successful launch on 13 July of the "Wise One Looks Ahead" mission which carried an NROL-162 payload, another surveillance satellite designed in partnership by the two countries.
The "Antipodean Adventure" mission was undertaken for the US National Reconnaissance Office (NRO) in partnership with the Australian Department of Defence and involved the launch of a payload collaboratively designed and built by the NRO and the Australian DoD.
The NRO also stated that the payloads will enhance the information provided by their office to over half a million government users, including the intelligence communities of both the US and Australia.
The rocket carrying the payloads, the Electron, is a two-stage rocket developed by Rocket Lab specifically for providing access to orbit for small satellites. This was the 28th launch for the Electron rocket.           
The Rutherford engines that power the rocket are 3D printed and fed by an electronic pump system, the first of their kind. The rocket contains nine of these Rutherford engines in the first stage for a peak thrust of over 50,000 pounds of thrust. A second stage includes one vacuum Rutherford engine.
Following the two initial stages, the rocket will utilise its unique "kick stage" to deliver the satellite into a very precise orbit. This kick stage feature is one of the unique aspects of Rocket Lab launches and provides significant benefits to traditional or rideshare launches.
The small size of the Electron rocket, coupled with Rocket Lab's privately owned launch complex, means that the company can offer extremely rapid solutions to its customer base without the long and costly delays that can arise with other launch providers.
Speaking after the first launch, Rocket Lab's chief executive Peter Beck praised the company's achievements.
"No other small launch provider has ever before prepared a dedicated launch for a small national security payload in such a rapid turnround [sic], and our sights are set on delivering the next NRO mission to space in record-time," he said.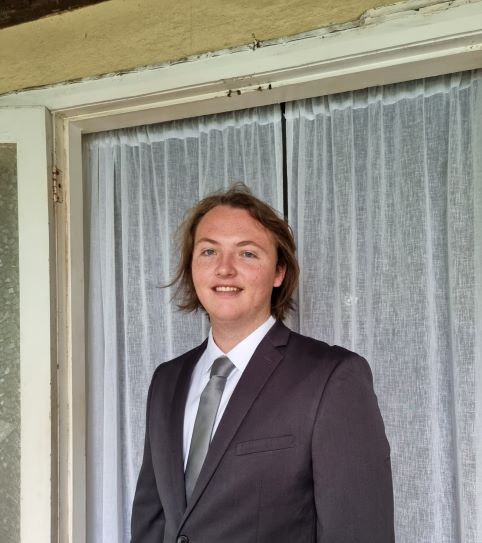 Liam McAneny is a journalist who has written and edited for his University International Relations journal. He graduated with a Bachelor of Arts (International Relations) and Bachelor of Laws from the University of Wollongong in 2021. He joined Momentum Media in 2022 and currently writes for SpaceConnect and Australian Aviation. Liam has a keen interest in geopolitics and international relations as well as astronomy.

Send Liam an email at: [email protected]
Receive the latest developments and updates on Australia's space industry direct to your inbox. Subscribe today to Space Connect here.