An ASA spokesperson explained that each fragment obtained will be put in storage while the next steps in transportation are still being finalised. 
While Australia will be able to keep some pieces for further independent investigation, most will be sent to the US. 
It comes after four separate pieces of space debris were discovered across Australia and later authenticated by astrophysicist Brad Tucker. The incident made global news and SpaceX later sent a team to investigate.
Australian National University (ANU) space law expert Dr Cassandra Steer said in conversation with the ABC that she is not surprised at this development as the agency must comply with international treaty obligations.
"SpaceX would only be responsible under domestic US law if there were any costs to recover." 
Dr Steer recommends the ASA use this opportunity to thoroughly examine all debris they are approved to test. She hopes that this is a "highly unusual occurrence" and will not be a repeating offence for NSW. 
Astronomer at the Harvard-Smithsonian Center for Astrophysics Jonathan McDowell explained that each incident shines unwanted attention on US spacecraft manufacturers and current policy for debris re-entry management. 
"It's really a matter of a few pieces being sent back to the manufacturers to let them study how incompletely they burned and maybe inform how they can then improve the design," he said. 
Discoveries of the four fragments — now confirmed to be that of a SpaceX Dragon capsule — match up with a SpaceX mission that re-entered the atmosphere on 9 July. 
The latest wreckage was discovered in Tumbarumba on 13 August and was later authenticated by ANU astrophysicist Brad Tucker.
In a conversation with Space Connect, Tucker hoped that Australia's efforts throughout the collection process will "push the global community" to develop their own capabilities further. 
"I think there's a lot of great people here in Australia dealing with issues of space junk and situational awareness … we have these opportunities to instil these best practices from the beginning."
"Even a group like SpaceX, which is obviously one of the best in terms of reusability and control, even groups like this have issues." 
Previous wreckage placement appears to be forming "a perfect line" that mimics the trajectory of the SpaceX capsule's atmospheric re-entry over Australia.
Tucker predicts that there are still significant amounts of undiscovered debris further east in NSW. 
"Are any of them going to be found, or are they going to be up there for years to come? We don't yet know that."
SpaceX has also sent a team to investigate the debris in NSW.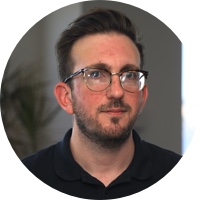 Adam is a journalist who has worked for more than 40 prestigious media brands in the UK and Australia. Since 2005, his varied career has included stints as a reporter, copy editor, feature writer and editor for publications as diverse as Fleet Street newspaper The Sunday Times, fashion bible Jones, media and marketing website Mumbrella as well as lifestyle magazines such as GQ, Woman's Weekly, Men's Health and Loaded. He joined Momentum Media in early 2020 and currently writes for Australian Aviation and World of Aviation.
Receive the latest developments and updates on Australia's space industry direct to your inbox. Subscribe today to Space Connect here.