It comes after the New Zealand co-based company took over the agreement from rival Astra, which lost the spacecraft in June after an ignition failure.
The launch from Launch Complex 1 at Mahia — which you can watch live here — looks likely to go ahead with good weather in the area.
The two "Tropics" satellites need to be deployed into an operational orbit within 60 days of each other, with hopes the latter launch can take place in a couple of weeks.
"With the 2023 hurricane season fast approaching, time is of the essence for these missions," Rocket Lab chief executive officer Peter Beck said.
When operational, the satellites will monitor the formation of tropical cyclones, including hurricanes, to gather data that will ultimately be able to improve forecasters' predictions.
It follows Space Connect reporting how Rocket Lab late last year successfully launched its "Catch Me If You Can" mission but failed to catch the Electron booster via helicopter.
The Electron rocket blasted off from Launch Complex 1, Pad B in New Zealand on Saturday, 5 November.
The mission managed to successfully launch the Swedish MATS satellite into orbit according to plan, with the satellite deploying from the rocket's kick stage nearly an hour after lift-off.
Rocket Lab's secondary mission objective was not quite so successful. The team was aiming to catch the Electron rocket booster with a Sikorsky S-92 helicopter to avoid a sea-based retrieval and improve reusability.
This was the second time Rocket Lab has attempted to recover one of its Electron rocket boosters with a helicopter, with the first attempt in May being called off due to unexpected flight behaviour once the booster was hooked.
The recent mission also met with failure, although this time it was due to issues with the rocket's telemetry systems.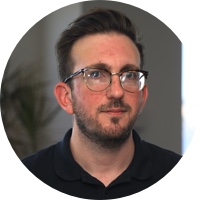 Adam is a journalist who has worked for more than 40 prestigious media brands in the UK and Australia. Since 2005, his varied career has included stints as a reporter, copy editor, feature writer and editor for publications as diverse as Fleet Street newspaper The Sunday Times, fashion bible Jones, media and marketing website Mumbrella as well as lifestyle magazines such as GQ, Woman's Weekly, Men's Health and Loaded. He joined Momentum Media in early 2020 and currently writes for Australian Aviation and World of Aviation.
Receive the latest developments and updates on Australia's space industry direct to your inbox. Subscribe today to Space Connect here.