It forms part of a wider plan by the Department of Industry, Science and Resources to recoup $77 million in savings, which will also include axing a key sub-program of the Moon to Mars program.
Science Minister Ed Husic said the rejected projects "do not align with the Albanese government's priorities" and don't deliver "value for money for the taxpayer".
In February last year, Space Connect reported how the spaceport investment would mimic similar programs overseas.
"This package will provide opportunities to advance technology with a first flight in space and to increase operational experience with multiple flights of a space," the ASA said. 
The funding was designed to help the sector gain "flight qualifications," which have previously inhibited the country from translating technology from the laboratory into the real world.
Flight qualifications typically are part of a spacecraft's certification process, ensuring hardware and technology meet set standards.
Southern Launch said at the time, "Launch creates a centre of gravity that underpins an enduring broader space industry, and today's announcement underscores an important strategic step towards Australia reaching that milestone."
Dr Malcolm Davis, a senior space policy analyst at think tank ASPI, told the SMH that launch was essential to Australia having true sovereign space capabilities.
"Launch is the most dynamic aspect of the Australian space sector. It's the one that everyone gets excited about. If the government is de-emphasising that, then that kind of [cut] really undermines our competitiveness internationally."
The Guardian also claimed a mission to detect bushfires is "up in the air". However, the Federal Government said the next steps for the National Space Mission for Earth Observation (NSMEO) would be announced in due course.
The $1.2 billion program is set to be jointly led by the ASA, CSIRO, Geoscience Australia, the Bureau of Meteorology and the Department of Defence.
CSIRO Chief Executive Dr Larry Marshall said at its unveiling, "Australia has been supporting international space missions for over 60 years and during this time has built a strong track record in Earth observation. 
"Through this new suite of satellites, we will further develop the nation's sovereign satellite capability, improving our ability to respond to seemingly impossible challenges."
"Our southern hemisphere location and natural diversity including forests, deserts, and coastal areas, means we're ideally placed to establish a world-leading satellite calibration and validation ground station network. 
"This will allow us to provide essential verification services to satellite operators both here at home, as well as those around the world. 
"We look forward to collaborating with the Australian Space Agency and other partners to turn science into solutions and grow Australia's space industry with the rocket fuel of science-led innovation."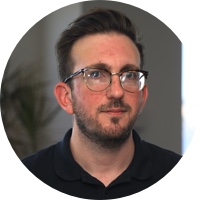 Adam is a journalist who has worked for more than 40 prestigious media brands in the UK and Australia. Since 2005, his varied career has included stints as a reporter, copy editor, feature writer and editor for publications as diverse as Fleet Street newspaper The Sunday Times, fashion bible Jones, media and marketing website Mumbrella as well as lifestyle magazines such as GQ, Woman's Weekly, Men's Health and Loaded. He joined Momentum Media in early 2020 and currently writes for Australian Aviation and World of Aviation.
Receive the latest developments and updates on Australia's space industry direct to your inbox. Subscribe today to Space Connect here.