The blast-off of two more satellites by its Electron rocket came just 18 days after the first launch from its Launch Complex 1 at Mahia, New Zealand.
The four "TROPICS" satellites uniquely had to be deployed within a 60-day period, at an altitude of 550 kilometres and an inclination of about 30 degrees.
Two specific orbital planes, spaced 180 degrees opposite each other, were necessary to maximise the temporal resolution.
"These unique orbits over Earth's tropics allow the satellites to travel over any given storm about once an hour compared with current weather tracking satellites that have a timing of about once every six hours," said Rocket Lab.
"This high revisit rate aims to help scientists better understand the processes that affect these high-impact storms, ultimately leading to improved modelling and prediction to help protect lives and livelihoods."
The business' founder, Peter Beck, said Electron was developed for exactly these kinds of missions.
"To deploy spacecraft reliably and on rapid timelines to precise and bespoke orbits, so we're proud to have delivered that for NASA across both TROPICS launches and meet the deadline for getting TROPICS to orbit in time for the 2023 storm season," he said.
William Blackwell, TROPICS' principal investigator at the MIT Lincoln Laboratory, earlier hailed the breakthrough that could be provided by the four satellites.
"We'll be getting data we've never had before, which is this ability to look in the microwave wavelength region in the storms with hourly cadence to look at the storm as it forms and intensifies," he said.
"We hope to improve our understanding of the basic processes that drive the storms and ultimately improve our ability to forecast the track and intensity."
TROPICS – Time-Resolved Observations of Precipitation structure and storm Intensity with a Constellation of Smallsats – was originally set to be a six-satellite constellation, but the first two failed to reach orbit when launched by rival firm Astra.
NASA selected Rocket Lab to continue the work in November 2022. NASA said that while having four, and not six, satellites would make a difference to its performance, it was still likely to be a significant improvement on current technology.
The latest "Coming To A Storm Near You" mission was Rocket Lab's fifth for 2023 and 37th Electron mission overall. It brings the total number of satellites launched into orbit by Rocket Lab to 163.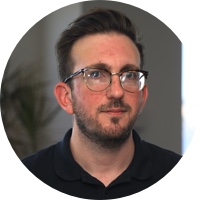 Adam is a journalist who has worked for more than 40 prestigious media brands in the UK and Australia. Since 2005, his varied career has included stints as a reporter, copy editor, feature writer and editor for publications as diverse as Fleet Street newspaper The Sunday Times, fashion bible Jones, media and marketing website Mumbrella as well as lifestyle magazines such as GQ, Woman's Weekly, Men's Health and Loaded. He joined Momentum Media in early 2020 and currently writes for Australian Aviation and World of Aviation.
Receive the latest developments and updates on Australia's space industry direct to your inbox. Subscribe today to Space Connect here.