The business' CEO, Bob Smith, said on Tuesday the company is now "dotting the i's and crossing the t's" and believes its shutdown would not affect future demand for space tourism flights.
New Shepard has been grounded since September last year following a failure on a payload flight without any humans onboard.
Speaking at a Financial Times event, Smith said his team "knew very soon after the event what exactly happened" and are now "getting our system ready to go fly again".
Blue Origin hopes to repeat the failed payload-only flight before flying space tourists again.
In October 2021, the Australian onboard Blue Origin's second crewed spaceflight, Dr Chris Boshuizen, appeared on the Space Connect Podcast to discuss his experience.
He revealed how he "pestered" Jeff Bezos' business to secure his seat and believes projects like Blue Origin will democratise space.
"When we flew, I just had this really big sense of connectedness," Dr Boshuizen said. "I felt almost embarrassed when I got down to the ground that I didn't have the words."
Blue Origin joins Virgin Galactic in planning to return to space tourism flights soon.
The Richard Branson-fronted company is now targeting a commercial launch in June after it successfully completed its fifth test flight to suborbital space on 25 May.
However, its sister company, Virgin Orbit, admitted defeat in its battle to find a rescue deal and said it would cease all operations last month.
Its demise followed the failure of its landmark launch in Cornwall, south-west England, failing in January. It had been targeting future launches in multiple countries, including Australia.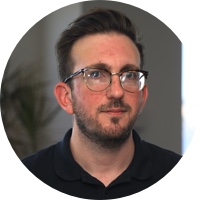 Adam is a journalist who has worked for more than 40 prestigious media brands in the UK and Australia. Since 2005, his varied career has included stints as a reporter, copy editor, feature writer and editor for publications as diverse as Fleet Street newspaper The Sunday Times, fashion bible Jones, media and marketing website Mumbrella as well as lifestyle magazines such as GQ, Woman's Weekly, Men's Health and Loaded. He joined Momentum Media in early 2020 and currently writes for Australian Aviation and World of Aviation.
Receive the latest developments and updates on Australia's space industry direct to your inbox. Subscribe today to Space Connect here.