The "Spartan" differs from traditional scramjets because it is fuelled by environmentally friendly hydrogen and can propel its aircraft forward at 12 times the speed of sound. It also crucially allows the vehicle to be steered rather than restricted to a traditional ballistic-style trajectory.
The announcement comes months after the Brisbane-based company was chosen to supply the US Department of Defense with one of its vehicles for testing in a breakthrough moment for the local hypersonic industry.
Hypersonix's co-founder, Michael Smart, who invented the engine, said he was thrilled to have the company's original ideas recognised.
"Our team has already integrated my inventions and fresh ideas into various additional features that cement our technological leadership in hypersonic propulsion and flight," he said.
While hypersonic tech — defined as flying at least five times the speed of sound — is nothing new, countries are currently in an arms race to develop the next generation of missiles that are so manoeuvrable in mid-air they can't be intercepted or detected.
Hypersonic technology is also believed to be able to one day create aircraft that can travel into space, creating an alternative to traditional vertical rocket blast-offs.
Smart previously told Space Connect's sister brand, Australian Aviation, his long-term aim is to fly customers to space "like you fly with Qantas".
The Spartan scramjet is unique because it is fuelled by hydrogen rather than other fuels, such as RP1 Kerosene.
"Apart from the zero CO2 emissions non-polluting to the Earth's atmosphere, clean-burning hydrogen allows the engine to switch on and off several times during the flight, enabling a non-ballistic trajectory that cannot be achieved with conventional rockets, and also offers a longer range than other scramjets," said the business.
"Spartan's fixed geometry is another unique feature which lends itself to rapid advanced manufacturing techniques.
"The first Spartan prototype was 3D printed in high-temperature alloy material in December 2021 as part of an Accelerating Commercialisation Australia (ACA) grant awarded to Hypersonix."
The Spartan scramjet is also manufactured from special composites designed to resist the extreme heating and cooling experienced when travelling at multiple times the speed of sound.
"Australia is leading the world in scramjets and hypersonic technology. Hypersonix is looking to capitalise on our leading position, with the support of Commonwealth grants," said managing director David Waterhouse previously.
"High-temperature composite technology is in its infancy in Australia, so we are working with various parties to speed up applications and would welcome orders from Australia and state government's support in maturing and making HT composite products here."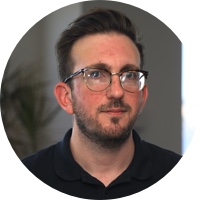 Adam is a journalist who has worked for more than 40 prestigious media brands in the UK and Australia. Since 2005, his varied career has included stints as a reporter, copy editor, feature writer and editor for publications as diverse as Fleet Street newspaper The Sunday Times, fashion bible Jones, media and marketing website Mumbrella as well as lifestyle magazines such as GQ, Woman's Weekly, Men's Health and Loaded. He joined Momentum Media in early 2020 and currently writes for Australian Aviation and World of Aviation.
Receive the latest developments and updates on Australia's space industry direct to your inbox. Subscribe today to Space Connect here.