The "Spartan" scramjet is manufactured from special composites designed to resist the extreme heating and cooling experienced when travelling at multiple times the speed of sound.
It comes months after the Brisbane-based company was chosen to supply the US Department of Defense with one of its vehicles for testing in a breakthrough moment for the local hypersonic industry.
Hypersonix co-founder Michael Smart said, "It was a huge moment for the engineering team to unpack our composite Spartan version, which has been designed by our team and produced in a very complex and never done before process working very closely over the last two years with a team of experts in Germany.
"We have been very grateful for their willingness to take this project on and bring their expertise and input to the table."
While hypersonic tech — defined as flying at least five times the speed of sound — is nothing new, countries are currently in an arms race to develop the next generation of missiles that are so manoeuvrable in mid-air they can't be intercepted or detected.
Hypersonic technology is also believed to be able to one day create aircraft that can travel into space, creating an alternative to traditional vertical rocket blast-offs. The business believes its new Spartan scramjet will help make this goal a reality because it's made of high-temperature ceramic matrix composites (HTCMCs).
HTCMCs are capable of resisting repeated cycles of extreme heating and cooling, which makes them a material of choice for the company's planned re-useable hypersonic vehicles.
"This technology demonstrator project has perfected the design and techniques required to offer a version that can operate at speeds of up to Mach 12 and sustain the rigours of repeated flights," said the business in a statement.
"When travelling at Mach 5 or higher speeds, the high heat generated by friction can compromise the structural integrity of various critical parts of hypersonic vehicles.
"High-temperature ceramic matrix composites are the next generation composites developed for application in the harsh conditions of heat and mechanical pressures required for high Mach number flight.
"Qualification of these materials for hypersonic applications required the manufacturing of demonstrators that replicate the complex geometry of scramjets, allow the analysis of hydrogen and air flows within the engine, and can be produced rapidly and economically."
The business believes its "DART AE" aircraft can fly at seven times the speed of sound, while Michael Smart has previously told Space Connect's sister brand, Australian Aviation, his long-term aim is to fly customers to space "like you fly with Qantas".
Managing director David Waterhouse said, "Although we are focusing most of our energy this year on setting up our DART AE manufacturing capacity, Hypersonix is already working on the next steps in our product roadmap, taking the composite scramjet to a manufacturing-ready state.
"Australia is leading the world in scramjets and hypersonic technology, Hypersonix is looking to capitalise on our leading position, with the support of Commonwealth grants.
High-temperature composite technology is in its infancy in Australia, so we are working with various parties to speed up applications and would welcome orders from Australia and state government's support in maturing and making HT composite products here."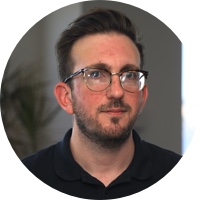 Adam is a journalist who has worked for more than 40 prestigious media brands in the UK and Australia. Since 2005, his varied career has included stints as a reporter, copy editor, feature writer and editor for publications as diverse as Fleet Street newspaper The Sunday Times, fashion bible Jones, media and marketing website Mumbrella as well as lifestyle magazines such as GQ, Woman's Weekly, Men's Health and Loaded. He joined Momentum Media in early 2020 and currently writes for Australian Aviation and World of Aviation.
Receive the latest developments and updates on Australia's space industry direct to your inbox. Subscribe today to Space Connect here.