Melissa Quinn, who ran the facility in Cornwall, in the south-west of England, said she could "write a book" about the "ridiculous stuff" she heard.
Her comments come after Virgin Orbit's failed blast-off in January, which ultimately led to the collapse of the 747 launch company.
"A lot of the times, I was the only woman in the room, and I was quite a lot younger than a lot of my male counterparts who are massively experienced, but I think we need different ways of thinking," she told the BBC.
"For me, I think there is a huge opportunity for the space industry to start to open their doors and be more diverse because then you can start to solve some of these global challenges by having a different mindset."
Quinn also said she had a difficult time following Virgin Orbit's failed launch, despite the issue not being as a result of the spaceport.
"A lot of people wanted to point fingers, and it is easy to point the finger at the person who was running it," Quinn added.
"But I feel that, unfortunately, these days with social media, things can spread like wildfire very quickly, can be very personal, and they are kind of left unchecked."
Last month, Virgin Orbit agreed to sell all of its assets, including its rocket-launching 747, to four winning bidders for just $36 million — barely 1 per cent of the company's valuation in 2021.
ELA executive chairman Michael Jones later told Space Connect he believed Virgin Orbit's system of launching rockets from 747s was not as reliable as it seemed.
Jones, who is also the founder of Australian airline Rex, said there's "a lot of complexity that doesn't appear to be there" and hinted traditional vertical blast-offs are more successful.
Jones has a unique insight into the blurring worlds of aviation as the founder of Rex, a former senior executive at Virgin Australia, and now chief of a spaceport business in the Northern Territory.
Speaking about the company's demise, Jones added that if you launch rockets vertically and they don't ignite, the projectile sits on the launchpad. But, if you drop it horizontally from an aircraft, "you've dropped a bomb".
"There is a lot of complexity that doesn't appear to be there. It sounds great, but it's a challenging thing they're doing.
"We track about 76 rocket companies globally. That's a mixture of vertical, which is about 90 per cent of the market, and horizontal, which is a further 7 per cent. I think about 25 of those are 'real'.
"And by that, I mean real in their financial capacity, technology, and having a business plan for a successful solution." Of the 25 remaining in his system, he predicts only 11 will survive.
"Space is hard, and that's a very high attrition rate. It's not necessarily because people don't have the right idea, but that there are significant challenges."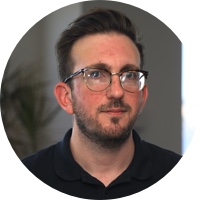 Adam is a journalist who has worked for more than 40 prestigious media brands in the UK and Australia. Since 2005, his varied career has included stints as a reporter, copy editor, feature writer and editor for publications as diverse as Fleet Street newspaper The Sunday Times, fashion bible Jones, media and marketing website Mumbrella as well as lifestyle magazines such as GQ, Woman's Weekly, Men's Health and Loaded. He joined Momentum Media in early 2020 and currently writes for Australian Aviation and World of Aviation.
Receive the latest developments and updates on Australia's space industry direct to your inbox. Subscribe today to Space Connect here.