Kevin McCarthy, Speaker of the House of Representatives, submitted the Space Transformation and Reliability (STAR) Act on Thursday and said he hoped it would give the fledgling sector more time to "innovate and grow".
Currently, the Federal Aviation Administration (FAA) regulates all aspects of civil aviation but has less power to oversee space tourism due to rules introduced in 2004.
The so-called "learning period" aims to give the fledgling industry time to decipher what should be the norms before longer-term rules are put into place. This grace period was set to expire at the end of this month but will now likely continue until September 2031.
The news will be a big win for Blue Origin and Virgin Galactic, which has shifted into launching regularly.
Galactic's breakthrough moment came when founder Richard Branson beat off competition from Jeff Bezos to be the first to go to space in 2021.
However, the business then subsequently had to carry out maintenance for both its mothership aircraft, VMS Eve, and its SpaceShipTwo vehicle. It only resumed flights earlier this year.
Rival Blue Origin then had its own pause following a failure on a payload flight in September last year.
In 2023, though, Virgin has pulled ahead and is now targeting a third commercial spaceflight in October, following its first private tourist flight in August and a second earlier this month.
The good news comes months after sister company Virgin Orbit admitted defeat in its battle to find a rescue deal and said it would cease all operations. It had been hoping to launch from Toowoomba in Queensland next year.
Virgin Orbit agreed to sell all of its assets, including its rocket-launching 747, to four winning bidders for just $36 million – barely 1 per cent of the company's valuation in 2021.
Its demise followed the failure of its landmark launch in Cornwall, south-west England, in January.
ELA executive chairman Michael Jones told Space Connect he believes Virgin Orbit's system of launching rockets was not as reliable as it seemed.
Jones, who is also the founder of Australian airline Rex, said there's "a lot of complexity that doesn't appear to be there" and hinted traditional vertical blast-offs are more successful.
"It sounds great, but it's a challenging thing they're doing," he said.
"We track about 76 rocket companies globally. That's a mixture of vertical, which is about 90 per cent of the market, and horizontal, which is a further 7 per cent. I think about 25 of those are 'real'.
"And by that, I mean real in their financial capacity, technology, and having a business plan for a successful solution." Of the 25 remaining in his system, he predicts only 11 will survive.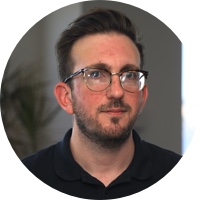 Adam is a journalist who has worked for more than 40 prestigious media brands in the UK and Australia. Since 2005, his varied career has included stints as a reporter, copy editor, feature writer and editor for publications as diverse as Fleet Street newspaper The Sunday Times, fashion bible Jones, media and marketing website Mumbrella as well as lifestyle magazines such as GQ, Woman's Weekly, Men's Health and Loaded. He joined Momentum Media in early 2020 and currently writes for Australian Aviation and World of Aviation.
Receive the latest developments and updates on Australia's space industry direct to your inbox. Subscribe today to Space Connect here.