Varda believes "in-space manufacturing" could lead to the development of "lifesaving treatments" because of the natural advantages of being away from Earth, including microgravity and a vacuum.
The news comes after authorities granted permission for Southern Launch to upgrade the Koonibba Test Range, near Ceduna, South Australia, to become a permanent suborbital launch facility.
Southern Launch's chief executive officer Lloyd Damp said, "In-space manufacturing is the next evolution of humanity's industrial capacity, and elements produced in orbit have the potential to change the course of history.
"The opportunities for South Australia are immense. It's likely that by the end of this decade, everyday Australians will use products with parts manufactured in orbit.
"This makes space the resource industry of the future, and we have the potential to expand on Australia's high-tech manufacturing industry and develop the consumer end products right here in Australia."
The first re-entry of a Varda Space Industries capsule is scheduled for mid-2024, subject to regulatory approvals.
The company partners with the commercial pharmaceutical industry to develop "net-new formulations of small molecules and biologics" it hopes will lead to revolutionary treatments.
It's also working with the United States Air Force, Navy, and NASA to utilise its re-entry capsules as a testing platform for hypersonic and re-entry technologies.
Varda's Australian deal, designated for its second mission, follows the FAA-rejected Californian-based firm's bid to land its first in the Utah desert. However, the firm is continuing to work on gaining clearance.
The Koonibba Test Range, meanwhile, is an ideal venue for creating medicines because it's designed to allow companies to recover their rockets and payloads before subsequently launching them into orbit.
It's separate from Southern Launch's more traditional Whalers Way Complex at the tip of the Eyre Peninsula, which specialises in orbital launches over the sea.
It follows the announcement earlier this year that the federal government would issue a $4.5 million grant for the range's upgrade.
Southern Launch previously said it already has a number of missions set to launch from the site, including the ReFEx mission in 2024 with the German Space Agency (DLR).
The company also recently signed an MOU with UK-based Space Forge to use the Koonibba Test Range as a re-entry point for their spacecraft.
"The development of permanent, world-class facilities at the Koonibba Test Range will put Australia on the map as a space-faring nation," said Damp in August.
"What we have to offer at Koonibba is unique, highly sought after, and complements our orbital facility at Whalers Way.
"We have a long list of global customers ready to use the range and we're excited about the incredible opportunities this presents for Koonibba and South Australia."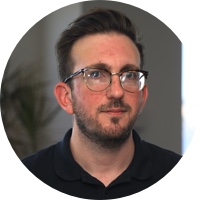 Adam is a journalist who has worked for more than 40 prestigious media brands in the UK and Australia. Since 2005, his varied career has included stints as a reporter, copy editor, feature writer and editor for publications as diverse as Fleet Street newspaper The Sunday Times, fashion bible Jones, media and marketing website Mumbrella as well as lifestyle magazines such as GQ, Woman's Weekly, Men's Health and Loaded. He joined Momentum Media in early 2020 and currently writes for Australian Aviation and World of Aviation.
Receive the latest developments and updates on Australia's space industry direct to your inbox. Subscribe today to Space Connect here.