The European Robotic Arm (ERA), also known as 'Naukra', has now been installed onto the Russian Multipurpose Laboratory Module (MLM) and is ready to launch with its two control systems from the Baikonur Cosmodrome in Kazakhstan, on a Proton rocket.
The arm itself can walk and move payloads of up to 8,000 kilograms. 
The robotic arm will endure a one-week journey to land on the International Space Station (ISS), where it will service the Russian segment of the space station, installing payloads, cameras for inspections, and will be able to support operations from the outside of the ISS. 
The arm was developed by a consortium with Airbus Defense and Space in the Netherlands. Airbus designed the arm and all its functions and subsystems. 
Robotic arms have been used for decades in space, often completing tasks that are either too dangerous or impossible for astronauts to do.  
"The long-awaited launch of the European Robotic Arm to the International Space Station marks a huge contribution of the Netherlands to the continued operation of the ISS, which was enabled by the loyal support of the Netherlands Space Office and the Ministry of Economic Affairs and Climate Policy," said Rob Postma, chief executive of Airbus Defence and Space Netherlands.
The symmetrical, two-handed robotic arm is 11.3 metres long and can walk around the exterior of the ISS from one fixed base to the next. It operates with an accuracy of five millimetres around its body. 
It is compact with seven "robust and accurate joints", including the control computer to enable its "versatility", according to the released press statement. 
Astronauts and cosmonauts can control the arm either through real-time or pre-programmed systems enabling the robot to move payloads from 3,000 kilograms routinely, and up to 8,000 kilograms in slow modus. 
Its tip provides electrical power, a data bus, a video line and a rotating drive machine to store memory and continue its tasks efficiently, automatically or semi-automatically. 
Currently, the ISS operates three robotic arms, each provided by Russia, Canada, and Japan. 
In May this year, a piece of space debris smashed into the ISS' Canadarm2 robotic arms provided by the Canadian Space Agency. 
The debris only caused slight damage to the arm, leaving a tiny hole, however short-term operations were not affected.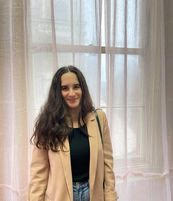 Bella Richards is a journalist who has written for several local newspapers, her university newspaper and a tech magazine, and completed her Bachelor of Communications (Journalism) at the University of Technology Sydney in 2020. She joined Momentum Media in 2021, and has since written breaking news stories across Space Connect, Australian Aviation and World of Aviation.
You can email Bella on: [email protected]
Receive the latest developments and updates on Australia's space industry direct to your inbox. Subscribe today to Space Connect here.