Queensland-based Gilmour Space is one of the leading space companies in Australia and is developing the first sovereign-built rocket.
Built with SENER Aeroespacial, the Autonomous Flight Termination System (AFTS) is expected to be ready for Gilmour Space's Eris rocket launch later this year.
"The AFTS continually monitors critical rocket parameters to verify the health and performance of the vehicle," told David Doyle, Gilmour Space Eris program manager, to Space Connect.
"If it senses an anomaly – for example if the rocket is pointed in the wrong direction or is too far off the approved trajectory – then it will automatically turn the engines off, preventing the rocket from leaving the approved flight corridor."
Like the automatic system that shut down Astra Space's Rocket 3.3 for NASA's ELaNa 41 mission on Monday, the AFTS is a smart hardware/software system with "autonomous decision-making capacity" which will have the ability to terminate the mission if need be.
According to Doyle, the system will undergo a strict certification process and any chance of potential rocket breakup after AFTS activation will be considered by the Australian Space Agency during the risk assessment, conducted by a third party.
The launch will then only be approved if risk to public safety is less than that from commercial aviation, he added.
SENER is already working on the first phase of development, which includes creating the software that will collect and analyse flight parameters and detect deviations from the normal trajectory.
The companies aim to reduce the need for costly manual systems that typically control intervention when terminating missions, which will also allow for more users to launch from places other than traditional launch facilities.
Doyle said that typical flight safety systems require constant connection to the rocket and a person on the ground to monitor, plus factoring in human judgement and reaction times.
"These manual flight termination systems require narrower flight corridors, which translates to higher development and launch costs," he said.
But with the AFTS, faster "reaction times" mean not only larger flight windows but lower development costs, which would ultimately benefit customers, Doyle added.
SENER said this would add to the company's increasing portfolio of developing onboard systems for space and defence capabilities.
"This new contract reinforces our position as a leader in a growing market in Europe, that of medium-cost space systems that offer good performance and high reliability," said Augusto Caramagno, director of Institutional Programs at SENER Aeroespacial.
CEO Adam Gilmour of Gilmour Space said the company is confident it will have a "robust" system ready for the Eris rocket launch in the second half of 2022.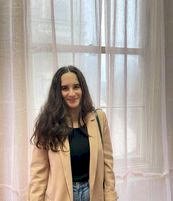 Bella Richards is a journalist who has written for several local newspapers, her university newspaper and a tech magazine, and completed her Bachelor of Communications (Journalism) at the University of Technology Sydney in 2020. She joined Momentum Media in 2021, and has since written breaking news stories across Space Connect, Australian Aviation and World of Aviation.
You can email Bella on: [email protected]
Receive the latest developments and updates on Australia's space industry direct to your inbox. Subscribe today to Space Connect here.