UK-based Space Entertainment Enterprise (SEE) is developing an inflatable space station module which will attach to Axiom's segment on the International Space Station, set for launch at the end of 2024.
The venue – dubbed SEE-1 – will allow artists, producers and creatives film and record content such as movies, music and even sporting events, according to a press release on 20 January.
Axiom was chosen by NASA in January 2020 to begin building private modules in late 2024 on the ISS to eventually detach and become a free-flying station for commercial use.
Once established, it will nearly double the usable volume of the ISS, according to Axiom.
"SEE-1 is an incredible opportunity for humanity to move into a different realm and start an exciting new chapter in space," said Dmitry and Elena Lesnevsky, co-founders of SEE.
"It will provide a unique and accessible home for boundless entertainment possibilities in a venue packed with innovative infrastructure which will unleash a new world of creativity."
The announcement comes months after the first film ever completed in space occurred in October with a Russian actor and director, unexpectedly claiming the title before Tom Cruise.
According to the statement, the "space arena" will provide production infrastructure for hosting and filming third party content and events.
It will become operational starting December 2024, and when Axiom's module is completed, it will separate from the ISS in 2028.
The venue will make up one-fifth of the free flying commercial station's volume, according to Axiom.
It comes as the demand for access to low-Earth orbit has accelerated in recent years due to its considerable cost benefits.
Blue Origin also inked plans in October 2021 to build a commercial space station in low-Earth orbit, accessible for researchers, customers and visitors to use.
"Axiom Station, the world's first commercial space station, is designed as the foundational infrastructure enabling a diverse economy in orbit," said Michael Suffredini, president and CEO of Axiom Space.
"Adding a dedicated entertainment venue to Axiom Station's commercial capabilities in the form of SEE-1 will expand the station's utility as a platform for a global user base and highlight the range of opportunities the new space economy offers," he added.
The design of the module will provide six metres in diameter of pressurised volume that can adapt to suit what it is being used for, whether a movie production or recording studio, Axiom said.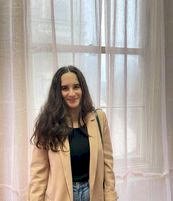 Bella Richards is a journalist who has written for several local newspapers, her university newspaper and a tech magazine, and completed her Bachelor of Communications (Journalism) at the University of Technology Sydney in 2020. She joined Momentum Media in 2021, and has since written breaking news stories across Space Connect, Australian Aviation and World of Aviation.
You can email Bella on: [email protected]
Receive the latest developments and updates on Australia's space industry direct to your inbox. Subscribe today to Space Connect here.