She said the country's experience in developing cutting-edge autonomous robotics technology used in the industry made it a natural fit for the project. 
"It seems really sensible for Australia to step into that arena with the technology and know-how it already has," said Moore. 
It comes after the Australian Space Agency signed an agreement with its American equivalent last year to build a machine that can explore the lunar surface. It's hoped the device will blast-off as early as 2026 and support the Artemis mission to return humans to the moon.
Moore added Australia also leads the world in soil extraction and sample analysis techniques dating back to the Apollo era.
"The moon is relatively close to the Earth, and it has a lot of great resources that we can test to figure out whether we can live there sustainably.
"If we can't make it work on the moon then it's going to be quite difficult to live sustainably elsewhere.
"And of course, whoever manages to do it first will reap the benefits."
Dr Brad Tucker from the ANU Research School of Astronomy and Astrophysics added the country is also very good at working in harsh environments.
"We have the longest autonomous train in the Pilbara, and we're used to carrying out remote operations in the middle of the outback. So, in essence, if you can do it in Australia, you can probably do it on the moon," he said.
However, he warned developing a machine for such extreme conditions does not come without its challenges.
"You're not going to be able to sit there and drive it; the whole point of the rover doing its job and analysing those samples is to do so without the need for a lot of interference from the ground or on the moon.
"There are too many tasks to be doing up there so you can't have someone doing all of these tasks.
"The more autonomous and robotic you can make these things, the more efficient the science will be."
The new home-bred built rover will have the ability to pick up and transfer lunar samples – broken rock and dust – to NASA's in-situ resource utilisation (ISRU) system on a commercial lunar lander.
Similar to Mars' Perseverance rover which successfully collected two rock samples on the Martian planet, the moon rover will support the ISRU in collecting lunar regolith. 
NASA said the rover will provide a "complementary capability" to the Artemis mission, offering a "second means" of collection and increased chances of success.
NASA's ISRU will attempt to extract oxygen from Lunar regolith, which contains oxygen in the form of chemical compounds such as iron and silicon, the agency said.
The smaller-scale technology demonstrations will make way for more capable units in the future, eventually to provide resources for human exploration.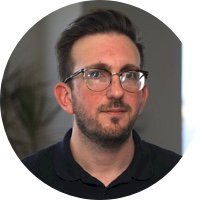 Adam is a journalist who has worked for more than 40 prestigious media brands in the UK and Australia. Since 2005, his varied career has included stints as a reporter, copy editor, feature writer and editor for publications as diverse as Fleet Street newspaper The Sunday Times, fashion bible Jones, media and marketing website Mumbrella as well as lifestyle magazines such as GQ, Woman's Weekly, Men's Health and Loaded. He joined Momentum Media in early 2020 and currently writes for Australian Aviation and World of Aviation.
Receive the latest developments and updates on Australia's space industry direct to your inbox. Subscribe today to Space Connect here.