Among seven other Australian manufacturing businesses, Southern Launch bagged $4.95 million from the government's Modern Manufacturing Scheme, announced on Monday.
The South Australian company will use the funding to develop the first stage of the Whalers Way space port, which resides on the tip of the Eyre Peninsula.
After three unsuccessful rocket launches from home-ground last September in Whalers Way, the company hopes to carry out the next attempt in the coming months.
Minister for Industry, Energy and Emissions Reduction Angus Taylor said the funding would "turn good ideas into commercial success stories" and would boost the state's manufacturing capabilities.
"South Australia has a long and proud history in manufacturing. This funding is a big win for jobs and another vote of confidence in South Australia's advanced manufacturing capability," Minister Taylor said.
"Our $2.5 billion Modern Manufacturing Strategy is all about helping home-grown manufacturers break into new markets and turn innovative ideas into a reality."
The funding will also aid Southern Launch's customers' interests.
AT Space, the Australian sister company of Taiwanese-based TiSpace, which developed the rocket set to launch from Whalers Way, will benefit from the grant as it will support the creation of its R&D facility in Adelaide.
AT Space is designing and manufacturing the first commercial 3D printed hybrid rocket system, and the facility will help the company boost sub-orbital rocket research and development.
Founder of AT Space, Dr YenSen Chen, said the funding will "spearhead" the technology for clients to eventually access 'Launch from Australia as a Service', which will set-in-stone the nation's sovereign launch capabilities.
"While AT Space is focused on the R&D and manufacturing of sub-orbital and orbital rockets, we will now be better placed to support the local supply chain," Dr Chen said.
"This grant will go a long way to ensuring that our rocket projects will create more local jobs including in; logistics, construction, manufacturing, while providing greater opportunities for our research organisations."
One of Southern Launch's partners, Rocket Technologies International (RTI), a sister company of Rock Trade in regional Queensland, will also benefit from the funding.
The company, which is developing a rocket testing facility, will receive an upgrade including the development of a water deluge system to enable testing of next-generation rocket engines, according to Southern Launch.
Lloyd Damp, CEO of Southern Launch, said this funding round will make Australia's space launch capabilities more internationally competitive.
"Because of Australia's advantageous location and environment, there are emerging opportunities to partner with our international allies to support them with space launches," Damp said.
"This grant will expediate our space launch technology and infrastructure, and ensure the Australian space industry is better placed to take on such international opportunities."
Inovor Technologies, another space company offering satellite manufacturing services, received up to $1 million to expand their electronic test and integration labs to accommodate larger spacecraft and the growth of smaller satellite batches.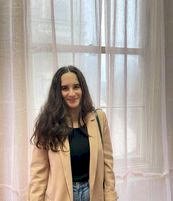 Bella Richards is a journalist who has written for several local newspapers, her university newspaper and a tech magazine, and completed her Bachelor of Communications (Journalism) at the University of Technology Sydney in 2020. She joined Momentum Media in 2021, and has since written breaking news stories across Space Connect, Australian Aviation and World of Aviation.
You can email Bella on: [email protected]
Receive the latest developments and updates on Australia's space industry direct to your inbox. Subscribe today to Space Connect here.