NASA has awarded the Mars Ascent Propulsion System (MAPS) contract to Northrop Grumman Systems Corporation, which has been tasked with providing propulsion support and products for spaceflight missions at the agency's Marshall Space Flight Center in Huntsville, Alabama.
The contract is expected to advance NASA and the European Space Agency's (ESA) Mars Sample Return (MSR) program.
The contract has a potential mission services value of US$60.2 million ($77.9 million) and a maximum potential value of US$84.5 million ($109.4 million).
Work is expected to begin immediately with a 14-month base period, followed by two option periods — exercised at NASA's discretion.
The next phase of the program is set to involve the provision of components for a Sample Retrieval Lander mission and an Earth Return Orbiter mission.
The Sample Retrieval Lander mission aims to deliver a Sample Fetch Rover and Mars Ascent Vehicle (MAV) to the surface of Mars, with the Marshall Spaceflight Center responsible for the MSR Program's MAV element — a two-stage vehicle used to support MSR to retrieve and return the samples collected by the Mars 2020 Perseverance rover.
The Martian environment will be a significant factor in the design, development, manufacturing, testing, and qualification of two different solid rocket motors with multiple deliveries of each.
Through the MAPS contract, Northrop Grumman is expected to provide the propulsion systems for the MAV, as well as other supporting equipment and logistics services.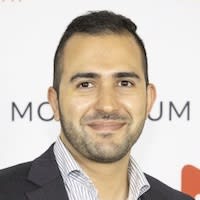 News Editor – Defence and Cyber, Momentum Media
Prior to joining the defence and aerospace team in 2020, Charbel was news editor of The Adviser and Mortgage Business, where he covered developments in the banking and financial services sector for three years. Charbel has a keen interest in geopolitics and international relations, graduating from the University of Notre Dame with a double major in politics and journalism. Charbel has also completed internships with The Australian Department of Communications and the Arts and public relations agency Fifty Acres.
Receive the latest developments and updates on Australia's space industry direct to your inbox. Subscribe today to Space Connect here.