Australian start-up Q-CTRL has entered into an agreement to deliver quantum sensing and navigation equipment to SEVEN SISTERS, an Australian consortium of space industry companies and academic bodies for their upcoming non-crewed lunar missions.
The SEVEN SISTERS lunar missions will provide assistance to NASA's Artemis program by helping locate water and useful resources on the moon.
Q-CTRL is expected to undertake the delivery of the sensing and navigation systems alongside Fleet Space Technologies. Fleet Space is a South Australia-based nanosatellite company, and established the SEVEN SISTERS consortium.
South Australian Premier Steven Marshall welcomed the agreement.
"This groundbreaking application of autonomous quantum sensors in space exploration will be invaluable in leveraging extraterrestrial resources to establish permanent human bases on the moon, Mars and beyond.
"It demonstrates Australia's growing global leadership in both the quantum and space industries, establishing a solid foundation for future economic growth."
Michael Biercuk, CEO of Q-CTRL, outlined that, "Our focus on quantum control engineering is enabling new applications in quantum sensing that were previously impossible. Quantum control is enabling small form factors, enhanced robustness, and the necessary autonomy to meet the strict requirements of uncrewed space applications.
"Quantum-control-defined sensors give us the ability to provide valuable new geospatial intelligence services – whether on Earth or on celestial bodies."
Flavia Tata Nardini, CEO of Fleet Space, moreover praised the agreement.
"They have the proven expertise to deliver advanced quantum technology solutions that will enable our missions to achieve goals that would otherwise have been unattainable," she said.
[Related: Fleet Space successfully launches Australia's Seven Sisters Lunar exploration mission]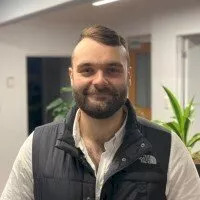 Liam began his career as a speechwriter at New South Wales Parliament before working for world-leading campaigns and research agencies in Sydney and Auckland. Throughout his career, Liam has managed and executed a range of international media and communications campaigns spanning politics, business, industrial relations and infrastructure. He's since shifted his attention to researching and writing extensively on geopolitics and defence, specifically in North Africa, the Middle East and Asia. He holds a Bachelor of Commerce from the University of Sydney and is undertaking a Masters in Strategy and Security from UNSW Canberra.
Receive the latest developments and updates on Australia's space industry direct to your inbox. Subscribe today to Space Connect here.