Blue Origin teamed up with Lockheed Martin, Northrop Grumman and Draper in its initial bid for the NASA contract to construct the next-generation spacecraft to land astronauts on the moon under the Artemis program, however the contract was ultimately awarded to rival billionaire Elon Musk's space venture SpaceX.
In a letter addressed to NASA Administrator Bill Nelson, Bezos said hoped to get NASA to reconsider its decision, promising to cut up to US$2 billion in costs off its initial tender bid, pay for its own orbital mission to test its technology, and cover the cost of budgetary overruns.
"Blue Origin will bridge the HLS [Human Landing System] budgetary funding shortfall by waiving all payments in the current and next two government fiscal years up to [US$2 billion] to get the programme back on track right now," Bezos said in the letter.
"This offer is not a deferral, but is an outright and permanent waiver of those payments."
In April this year, NASA awarded SpaceX a $2.9 billion contract to construct a human landing system (HLS) that will carry astronauts from NASA's Orion spacecraft to the surface of the moon.
At the time, NASA cited budgetary constraints, as well as SpaceX's proven record in orbital missions, as the key reasons that Musk's company ultimately won out. It is also said that SpaceX's bid for the contract was the lowest by some distance.
"NASA veered from its original dual-source acquisition strategy due to perceived near-term budgetary issues, and this offer removes that obstacle," Bezos continued in the letter.
"Instead of this single source approach, NASA should embrace its original strategy of competition.
"Without competition, a short time into the contract, NASA will find itself with limited options as it attempts to negotiate missed deadlines, design changes, and cost overruns."
NASA declined to comment on the matter.
SpaceX's development under the contract was put on pause just weeks after the contract was announced, after Blue Origin filed a protest with the US Government Accountability Office (GAO) that claims NASA unfairly "moved the goalposts at the last minute", with its budget concerns, that ultimately made SpaceX the obvious choice.
Fellow contender Dynetics also lodged a protest.
The GAO's decision is expected by early August, though industry sources suggest the chances of a reversal are unlikely.
Blue Origin's bid for the next-generation moon lander, named Blue Moon Lander, bares some resemblance to a meatier version of the lunar module that carried Neil Armstrong and Buzz Aldrin to the moon's surface in 1969.
Speaking of the design in his letter, Bezos said: "We created a 21st Century lunar landing system inspired by the well-characterised Apollo architecture – an architecture with many benefits. One of its important benefits is that it prioritises safety."
Meanwhile, SpaceX's ​​Starship HLS, a modified lunar lander version of its flagship Starship spacecraft, boasts 24 mid-body oxygen-methane thrusters for use in landing on the lunar surface.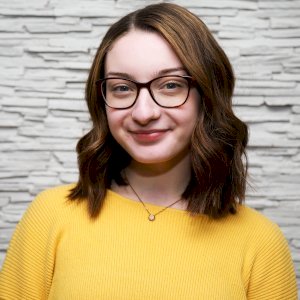 Writer – Defence and Aerospace, Momentum Media
Hannah joined Momentum as a journalist in 2019, and has since written breaking news stories across a diverse range of corporate industries, including finance, real estate, investments and aviation. She has a keen interest in the global aviation sector, with a particualy focus on improving overall individual wellbeing across the aerospace industry.
Hannah graduated from Macquarie University in Sydney Australia with a Bachelor of Media (Journalism) and is currently pursuing postgraduate studies.
Send Hannah an email at [email protected] or connect via Twitter or LinkedIn.
Receive the latest developments and updates on Australia's space industry direct to your inbox. Subscribe today to Space Connect here.