In a new audit report released by NASA, Inspector General Paul Martin said the spacesuits will likely be ready by April 2025 at the earliest.
The Artemis program, a US-led mission to send astronauts back to the moon, was intended to launch in 2024, but the report claims it is not "feasible" anymore.
Astronauts use Extravehicular Mobility Units (EMU), suits designed 45 years ago from the Space Shuttle Program, and under the program, two new suits were set to be developed by 2024.
The spacesuit is equipped with the clothing itself, and the hardware that physically connects it with other space systems.
"These delays — attributable to funding shortfalls, COVID-19 impacts, and technical challenges — have left no schedule margin for delivery of the two flight-ready xEMUs," the report said.
"NASA's inability to complete development of xEMUs for a 2024 moon landing is by no means the only factor impacting the viability of the agency's current return-to-the-moon timetable."
The report signalled NASA spent nearly US$200 million on spacesuits in 2017 over nine years, and since then has spent an additional US$220 million for their development.
In a tweet, SpaceX founder Elon Musk said, "SpaceX could do it if need be", despite his company being part of the Artemis program.
In April, SpaceX won a US$2.89 billion contract from NASA to develop the lander for the Artemis program, but that has since been delayed.
The Space Launch System Rocket from SpaceX is supposed to launch Astronauts on board the Orion Spacecraft for their journey to lunar orbit.
NASA administrator Bill Nelson touted earlier in June to CNN that while the agency has a goal, he is "soberly realistic... the goal is 2024, but space is hard".
"And we know when you are pushing the edge of the envelope, often there are delays. There's a No. 1 factor and that's safety, and it's involving humans," he said.
Nelson said delays would latest be the end of 2024, but the report says that will likely change.
The audit pushed recommendations to the associate administrator for the Human Exploration and Operations Mission Directorate to get back on track.
Martin suggested an adjusted schedule to reduce development risks, an integrated master schedule which would align with dependent programs, and penning a strategy for the suits to be ready in time.
After receiving the drafted report, NASA management has agreed with the recommendations and will address them in the coming months.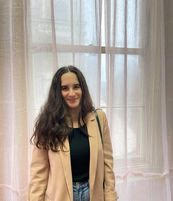 Bella Richards is a journalist who has written for several local newspapers, her university newspaper and a tech magazine, and completed her Bachelor of Communications (Journalism) at the University of Technology Sydney in 2020. She joined Momentum Media in 2021, and has since written breaking news stories across Space Connect, Australian Aviation and World of Aviation.
You can email Bella on: [email protected]
Receive the latest developments and updates on Australia's space industry direct to your inbox. Subscribe today to Space Connect here.