The module, which will serve as a multipurpose research lab, storage unit, and airlock on the ISS, was launched by Russia's space agency Roscosmos last week from Kazakhstan's Baikonur Cosmodrome.
Since the launch, the module experienced a number of glitches that saw the space community worried the Nauka might run into some trouble in its attempt to dock onto the ISS.
According to Roscosmos, the docking event of Nauka to the ISS went without a hitch, however within hours, astronauts aboard the space station informed mission control in Moscow that Nauka's engines began to unexpectedly fire.
The engines were quickly switched off, and malfunction did not pose any risk to the astronauts onboard, according to NASA, however the incident did push the ISS out of its standard position in space.
NASA headquarters in Houston, Texas, informed astronauts to fire engines on a module on the opposite side of the ISS in order to return the station to its original position.
Roscosmos reportedly stated that Nauka's unplanned engine start occurred due to residual fuel in the craft, a matter which was being handled.
"The process of transferring the Nauka module from flight mode to 'docked with ISS' mode is underway. Work is being carried out on the remaining fuel in the module," Roscosmos said, according to local news media.
NASA has since confirmed that the ISS has been returned to its original orientation and operations are now "stable".
"After its commissioning, the Russian segment will receive additional room for arranging workplaces, storing cargo and housing water and oxygen regeneration equipment," Roscosmos said.
The addition of Nauka appears to have restated Russia's commitment to ISS, despite earlier threats that the country would withdraw from the program if the US refused to lift sanctions that were imposing on Russian satellite launches.
It comes days after astronauts aboard the ISS watched Russia's previous module, Pirs, undock after 20 years of service.
The module departed from the station on Monday at 6:55am EDT and headed 420 kilometres over northern China, destructively re-entering the Earth's atmosphere.
Pirs undocked with Russia's Progress MS-16 Progress cargo spacecraft, departing from the docking compartment and clearing the port on the Zvezda service module for the first time since 2001.
"It's not every day that you see a piece of the station being taken away," said Thomas Pesquet, a European Space Agency astronaut, in a statement.
Pirs, meaning 'pier', was launched on 14 September 2001 and hosted over 70 different capsules and provided an airlock for cosmonaut spacewalks.
The capsule also served as a docking port for transport and cargo vehicles to enter the space station, according to NASA.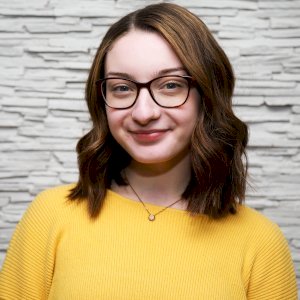 Writer – Defence and Aerospace, Momentum Media
Hannah joined Momentum as a journalist in 2019, and has since written breaking news stories across a diverse range of corporate industries, including finance, real estate, investments and aviation. She has a keen interest in the global aviation sector, with a particualy focus on improving overall individual wellbeing across the aerospace industry.
Hannah graduated from Macquarie University in Sydney Australia with a Bachelor of Media (Journalism) and is currently pursuing postgraduate studies.
Send Hannah an email at [email protected] or connect via Twitter or LinkedIn.
Receive the latest developments and updates on Australia's space industry direct to your inbox. Subscribe today to Space Connect here.