Elon Musk's SpaceX Dragon is filled with 2,086 kilograms of scientific experiments and will return to NASA's Space Station Processing Facility in Florida.
Dragon is expected to undock from the forward port on the station's Harmony module at 9:05am (local Florida time) on 30 September.
Ground controllers at SpaceX's headquarters in Hawthorne, California will command the process.
NASA astronaut Shane Kimbrough will monitor the undocking from inside the station's Cupola, an observatory module built by the European Space Agency.
Kimbrough has been stationed at the ISS since April this year, as part of NASA's SpaceX Crew-2 mission.
"Cargo Dragon will fire its thrusters to move a safe distance away from the station prior to a deorbit burn later in the day that will begin its re-entry into Earth's atmosphere," the agency said.
It will make a "parachute-assisted" splashdown into the coast of Florida at 11pm for efficient transportation of materials aboard the capsule to NASA's processing facility.
"The short transportation timeframe allows researchers to collect data from them with minimal sample exposure to Earth's gravity," NASA said.
This marks the return of the ISS's 23rd resupply mission which blasted off on 29 August aboard a Falcon 9 rocket, delivering astronauts 2,220 kilograms of research experiments and essentials.
The resupply missions are an integral part of sustaining astronauts in orbit and transporting important cargo to and from space.
The experiments returning to Earth aboard the Dragon were "designed to take advantage of microgravity" at the ISS, according to NASA.
Three completed research experiments will return, the agency said in a tweet.
The first is the 'Ring Sheared Drop' experiment, which examined "abnormal proteins" – dubbed amyloids – without the existence of solid walls, which can impact its chemical interactions.
Certain proteins and amyloids are associated with neurodegenerative diseases such as Alzheimer's, and results from this research could contribute to a better understanding of them.
The second returning is the 'Anti-Atrophy' experiment, testing the ability of "biomaterials" that may inhibit muscle atrophy in microgravity – which refers to the progressive degeneration of muscle and nerve tissues.
By investigating cells cultured with and without biomaterials, the results could lead to pharmaceuticals that could prevent atrophy in astronauts, and the elderly on Earth.
The last investigation called 'Genes in Space-8' tests technologies for "monitoring gene expression in space", according to NASA.
The agency said some pharmaceuticals used to maintain astronauts do not translate in space, which can be linked to changes in liver enzymes that absorb most drugs.
NASA said monitoring this could lead to a better understanding of "spaceflight-induced changes in liver gene expression" and may result in new therapies that can be effective in orbit.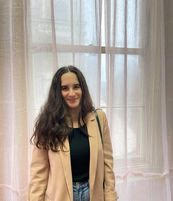 Bella Richards is a journalist who has written for several local newspapers, her university newspaper and a tech magazine, and completed her Bachelor of Communications (Journalism) at the University of Technology Sydney in 2020. She joined Momentum Media in 2021, and has since written breaking news stories across Space Connect, Australian Aviation and World of Aviation.
You can email Bella on: [email protected]
Receive the latest developments and updates on Australia's space industry direct to your inbox. Subscribe today to Space Connect here.