Reports have suggested China fired a hypersonic weapon in August, which missed its target by 40 kilometres after travelling through low-orbit space and circling the globe.
The claim, which first appeared in the Financial Times, cited five unnamed sources that claimed China has made "astounding progress" on hypersonic weapons and was "far more advanced than US officials realised". 
However, China's foreign ministry spokesperson Zhao Lijian has denied the accusation, claiming it was a "routine test", which formed part of a civilian space project.   
"It was not a missile, it was a space vehicle," he said.
US Secretary of Defense Lloyd Austin refused to address the specific report, but stressed that China's weapons programs are being closely monitored.
"We watch closely China's development of armament and advanced capabilities and systems that will only increase tensions in the region," he said.
White House Press Secretary Jen Psaki reiterated US concern over China's pursuit of advanced military capability.
"[We] have been consistent in our approach with China," she said.
"We welcome stiff competition, but we do not want that competition to veer into conflict. And that is certainly what we convey privately as well."
This latest development comes amid a ramp up in tensions between China and Taiwan.
Taiwan's Ministry of National Defence has reported a spike in PLA activity over the country's south-west air defence identification zone. 
This has included the detection of Shenyang J-16 and Sukhoi SU-30 fighter jets, Shaanxi Y-8 ASW maritime patrol aircraft, Shaanxi KJ-500 airborne early warning and control aircraft, and Xian H-6 bombers.
In response, the Taiwanese military has deployed combat air patrol platforms, issued radio warnings, and prepared air defence missile systems.
This article is courtesy of Defence Connect.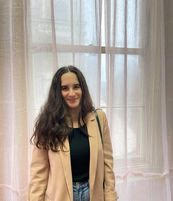 Bella Richards is a journalist who has written for several local newspapers, her university newspaper and a tech magazine, and completed her Bachelor of Communications (Journalism) at the University of Technology Sydney in 2020. She joined Momentum Media in 2021, and has since written breaking news stories across Space Connect, Australian Aviation and World of Aviation.
You can email Bella on: [email protected]
Receive the latest developments and updates on Australia's space industry direct to your inbox. Subscribe today to Space Connect here.