The American agency told NPR it will keep the name after concluding an investigation beginning in late June over the concerns.
Earlier this year, over 1,200 space science professionals and enthusiasts signed a petition to urge NASA against naming the telescope after James E. Webb.
In response, NASA's acting chief historian Brian Odom began working with a non-agency historian to review archival documents about Webb's policies and activities.
But NASA administrator Bill Nelson said: "We have found no evidence at this time that warrants changing the name of the James Webb Space Telescope."
Webb was the NASA administrator from 1961 to 1968 and was considered an integral part of facilitating the launch of the first human to the moon through the Apollo program.
He died in 1992, but Sean O'Keefe, the NASA administrator at the time (2002) said naming it after Webb was "fitting" due to his efforts of getting America's "first glimpses" of outer space.
"For the past several years, many of us have raised objections to the choice of James Webb as this telescope's namesake," the petition read.
"Prior to serving as the NASA administrator, Webb served as the Undersecretary of State during the purge of queer people from government service known as the "lavender scare".
The lavender scare occurred in the 1950s, where United States government officials ordered a mass exodus of queer people from government service.
"Archival evidence clearly indicates that Webb was in high-level conversations regarding the creation of this policy and resulting actions," the petition claimed.
The petition also cited evidence of a former NASA employee, Clifford Norton, who was dismissed in 1963 for being questioned "on suspicion of homosexuality".
Allegedly, the interrogation that led to the dismissal was conducted by NASA security chief Bart Fugler, who suffered no consequences, according to the petition.
Despite the calls, NASA will maintain the name, and is set to launch the James Webb Space Telescope on 18 December this year.
The US$10 billion telescope is a project between NASA, the European Space Agency, the Canadian Space Agency and Arianespace.
This mission – dubbed VA256 – has been in the making for 14 years and is said to be the most powerful space telescope launched, following the already orbiting Hubble telescope.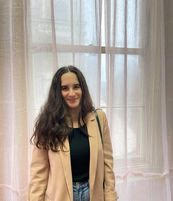 Bella Richards is a journalist who has written for several local newspapers, her university newspaper and a tech magazine, and completed her Bachelor of Communications (Journalism) at the University of Technology Sydney in 2020. She joined Momentum Media in 2021, and has since written breaking news stories across Space Connect, Australian Aviation and World of Aviation.
You can email Bella on: [email protected]
Receive the latest developments and updates on Australia's space industry direct to your inbox. Subscribe today to Space Connect here.